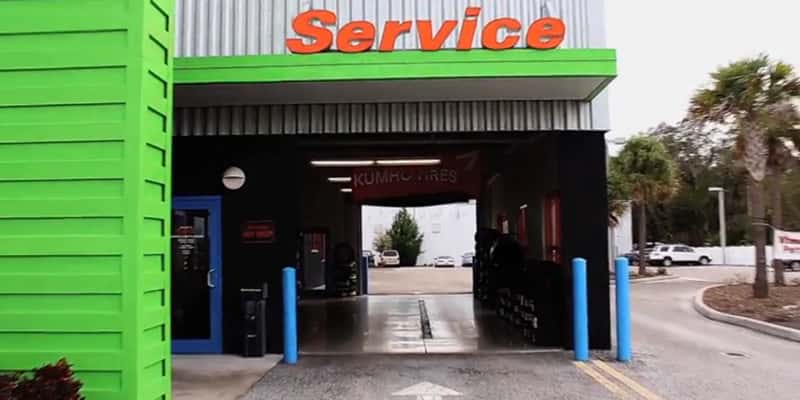 Serving Bradenton!
We Handle Auto Body Work at Cox Mazda in Bradenton
When it comes to auto maintenance and repair in the greater Florida area, you know to trust Cox Mazda, but did you know that we are also your source for auto body repair in Bradenton? It's true: we'll be glad to work on anything from dings and dents to significantly damaged vehicles.
Most dealerships call themselves full-service but then expect you to head elsewhere if you've been involved in an auto accident and want your vehicle looking like new again. You already trust us for new and used vehicles, auto maintenance, and financing; come to us for your auto body needs too!
How to Get Started
So, you've found yourself on the wrong end of an accident and need tome repair work done; we do what we can to make it as simple as possible. Here are some tips for what you should do:
Bring your car in – If your vehicle is safe to drive, bring it on in to us along with your insurance policy number and the name of your insurance provider.
Contact your insurance provider – while this is not always necessary, we recommend all of our drivers check with their insurance to be certain they are covered and to double check things like deductibles and repair limits. We've got plenty of experience dealing with insurance companies, so we're happy to help.
Relax – We'll take it from here; we even have a complimentary shuttle service that can take you to where you need to go while we fix up your ride.
Don't Put Off Auto Body Work!
We know that it can be tempting to put off the auto body work until later; most people don't like having to think about the idea of repairing their car, after all. But the longer you wait, the more time nature has to wreak havoc on every ding and dent. Time is of the essence, so bring your vehicle in to Cox Mazda as soon as possible so we can fix it up!
If you have any questions or want to know what we can do to help with your auto repair needs, contact us today. Our auto body experts are here for you six days a week, from 7:00 a.m. to 5:30 p.m. Monday through Friday and from 7:00 a.m. to 2:00 p.m. on Saturday. You'll find us at 3101 Cortez Road W. in Bradenton, across from the Animal Medical Center of Bradenton and Wyman Plumbing.