The 2013 Mazda2 vs. the 2013 Ford Fiesta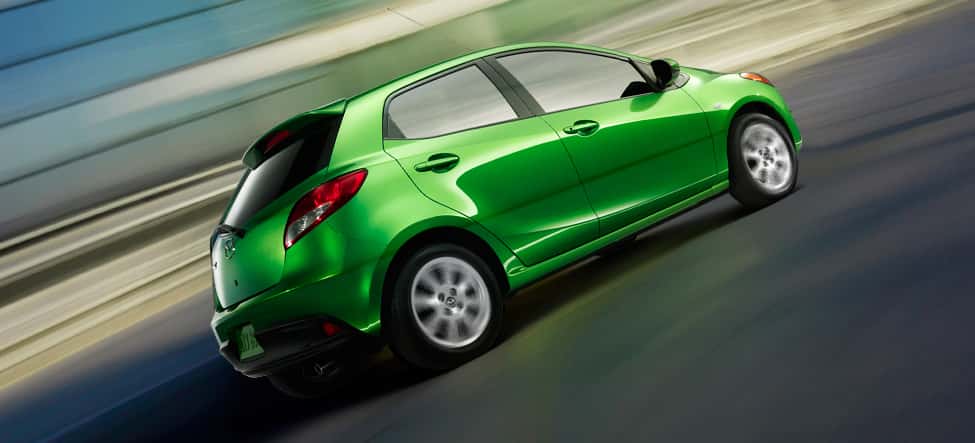 Small, sporty, and spirited is one of the best ways to describe the 2013 Mazda2. Featuring Mazda's characteristic sculpted body and smiling grille, as well as a great list of available features, the Mazda2 has proven to be one of the best choices in the subcompact class.
The 2013 Ford Fiesta recently made its way to the United States to compete in the subcompact class. Despite being comparably priced to the Mazda2, the Ford Fiesta Hatchback misses many of the standard features that drivers now expect from a modern subcompact vehicle. This may make the Mazda2 a better buy for some people.
More Standard Features on the Mazda2
Both vehicles are a similar price and feature similar fuel economy. So what really separates the two models? Here are just a few of the features that come standard on the Mazda2 that are either only optional on the base Fiesta Hatchback, or completely unavailable:
A CD player and changer
An interior pollen filter
Power windows
Cargo area tie-downs
There are also several options that are available on the base Mazda2 that are not available on the comparable Fiesta Hatchback. These include:
Fog lights
A navigation system
An interior auto day/night mirror
A load-bearing exterior rack
Test Drive a 2013 Mazda2 at Cox Mazda
A comprehensive list of standard features isn't the only thing that the 2013 Mazda2 has going for it. It also has strong handling, making it one fun hatchback to drive. If you would like to take it out for a spin, we encourage you to stop by our dealership for a test drive.
Visit us at 3101 Cortez Road W., in Bradenton, which is only a short drive south of Tampa. If you have any questions, please feel free to give us a call at (941) 749-2799.