The 2013 Mazda2 vs. the 2013 Hyundai Accent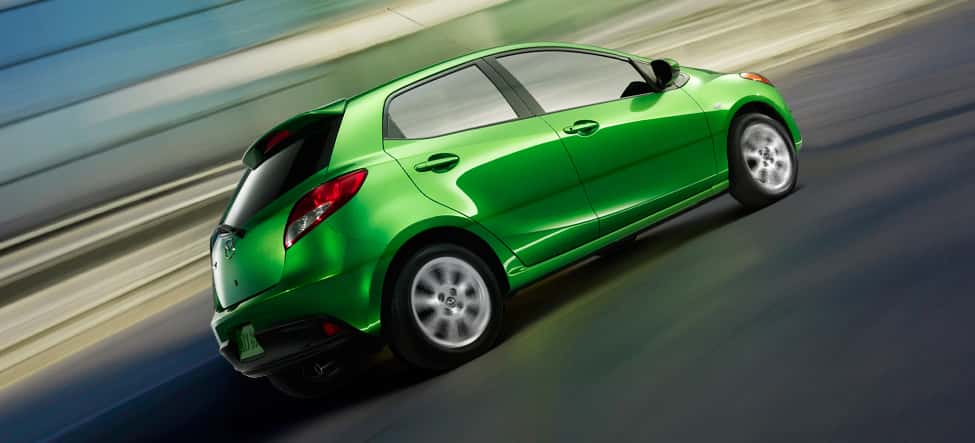 Combining speed, space, and top-notch features, the 2013 Mazda2 is a top pick for Bradenton and Tampa drivers looking for a well-priced, well-equipped subcompact vehicle. Let's not forget the Mazda2's fun design, either. Its hatchback design and distinct Mazda styling make it look the part the sporty little roadster. The tough 100 hp engine, perfect for its size, helps it too live up to this reputation. And with a starting price of under $15,000, it's an attractive value that's tough to pass up.
The 2013 Hyundai Accent is another available option in the subcompact vehicle class. For drivers looking for a wider range of options at the base trim level, though, the Mazda2 might be a more attractive choice. Let's take a look at both models.
Vehicle Features
Subcompact vehicles drivers shouldn't have constraints on what they get on their vehicle due to size. Mazda gives you to keys, and the ability, to access wide range of adventures. Here are a few available options that are available on the base Mazda2 Sport that are unavailable on the Hyundai Accent GLS:
Cargo area tie-downs: helping you to keep what's in the trunk in place
A vehicle, anti-theft system
A navigation system
A vehicle telematics system
Fog lights
Daytime running lights
A rear wiper
A load-bearing exterior rack: helping to increase your storage options
a bumper step-up
Find Your Mazda2 at Cox Mazda
We encourage you to stop by and see if the Mazda2 is a good fit for you. We're here to help you to find the perfect option for your needs. We invite you to stop by Cox Mazda in Bradenton for a test drive of the 2013 Mazda2. Our dealership is located at 3101 Cortez Road West, just a quarter mile to the west of the Sweetbay Supermarket. We're also just a short drive from Tampa via I-75 South.