The 2013 Toyota Matrix vs. the 2014 Mazda3 Five-Door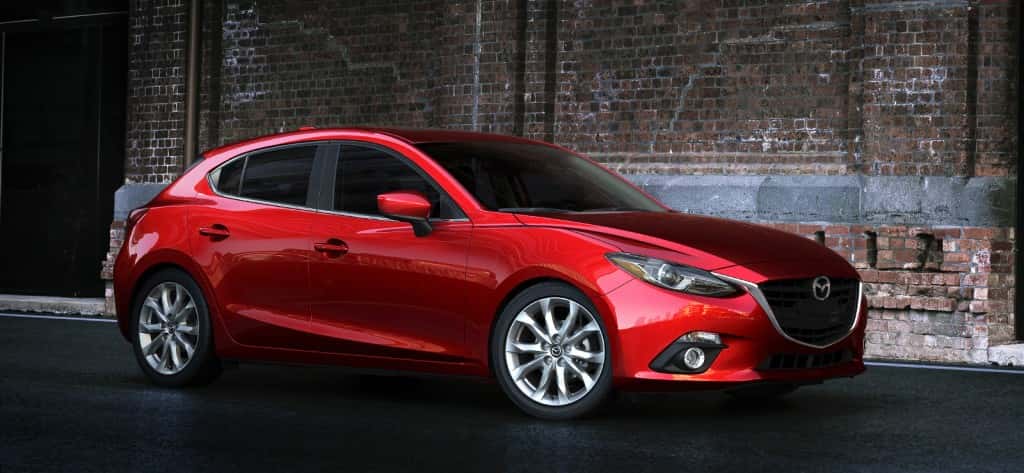 Stylish hatchbacks are all the rage these days, giving drivers a unique-looking vehicle with plenty of versatility and storage space, and the 2013 Toyota Matrix certainly fits in this class. That said, the hatchback segment is growing year by year, and old standbys like the 2014 Mazda3 Five-Door are hard to beat. Available now at your West Samoset area Mazda dealer, we at Cox Mazda think that it's pretty clear that the Mazda3 will keep its lead over the competition.
Let's take a close look at just what separates these two hatchbacks so that you can decide where your money is best spent.
More Power, More Efficiency, More Features
We don't know what the engineers at Toyota are doing right now, but when Mazda presents a vehicle that is not only more powerful but also more efficient, we have to wonder just what's going on. The 2013 Mazda3 Five-Door comes with a 2.0L I-4 engine rated at 155 hp and 150 lb-ft of torque compared to the Matrix's 1.8L engine with 132 hp and 128 lb-ft of torque.
We also promised you greater fuel efficiency, though, and you'll see a pretty big difference between these two models—Mazda's powertrain offers 40 mpg on the highway compared to Toyota's 32 highway mpg.
Mazda even gives drivers options like a navigation and telematics system as add-ons—features unavailable on the Toyota model.
Save More with Mazda
Not only do you get a more powerful and more efficient engine, but you save money from the start by choosing the Mazda, as it's only $18,945 (MSRP) compared to the Matrix's $19,275. That a clearly superior vehicle like the Mazda3 costs less than the Toyota is a pretty obvious indicator of us who the victor is here.
Test Drive the 2014 Mazda3 Today
While we think it's obvious that the Mazda3 Five-Door comes out on top, you should visit Cox Mazda in Bradenton for a test drive and see for yourself. Whether or not the Mazda3 is the car for you, we're confident that there's something here at Cox Mazda that fits your needs, and our doors are open seven days a week to best serve you.
Drop by today and see what it's like to get behind the wheel of one of the world's best hatchbacks.