The 2013 Toyota RAV4 vs. the 2014 Mazda CX-5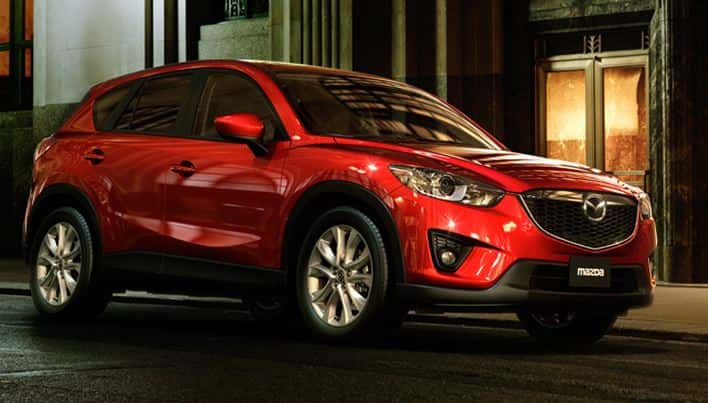 Toyota is often thought of as one of the biggest names in the auto industry, and that kind of fame is one of the reasons you've probably seen a few 2013 Toyota RAV4s on the road these days. For drivers seeking an affordable crossover vehicle, Toyota's isn't a bad choice, but there are quite a few different models available. The 2014 Mazda CX-5, for instance, can be found now at Cox Mazda in Bradenton, your West Samoset area Mazda dealer, and it brings features to the table that Toyota has a tough time competing with.
Let's take a closer look at what separates these two vehicles.
Mazda Offers Better Savings
Here at Cox Mazda, we know that money is one of the last things you want to think about when it comes to your new car search, but it's always nice to save a few bucks, right? Drivers of the 2014 Mazda CX-5 will enjoy savings of over $500 compared to the RAV4, with Mazda's SUV costing $22,795 (MSRP) to Toyota's $23,300.
In addition to saving you more at the start, Mazda's CX-5 earns an EPA-estimated 32 mpg on the highway and 26 mpg in the city, while the RAV4 only gets 31 mpg on the highway and 24 mpg in the city; even small differences like these add up.
Get More for Your Money at Cox Mazda
Not only do you save with the Mazda, but you'll find yourself with more available amenities as well. Although both vehicles include features such as a CD player and access to Bluetooth connectivity, Mazda gives drivers the choice of adding on two other desirable features:
Telematics system
Built-in navigation
Neither of these features are available on the RAV4.
The CX-5 offers more options, more savings, and even more room, with 103.8 cubic feet of passenger space compared to the Toyota's 101.9 cubic feet. It may not seem noticeable in the numbers, but the next time you want to stretch out a bit, you'll see that every one of those inches helps.
Test Drive the New Mazda CX-5 Today
We think that Mazda's crossover is the clear victor here, featuring more for less and continuing those savings for years to come, but you should find out for yourself. Visit us at Cox Mazda and take the new CX-5 for a test drive today. We can't wait to see you!