The 2014 Mazda CX-5 vs. the 2014 Toyota RAV4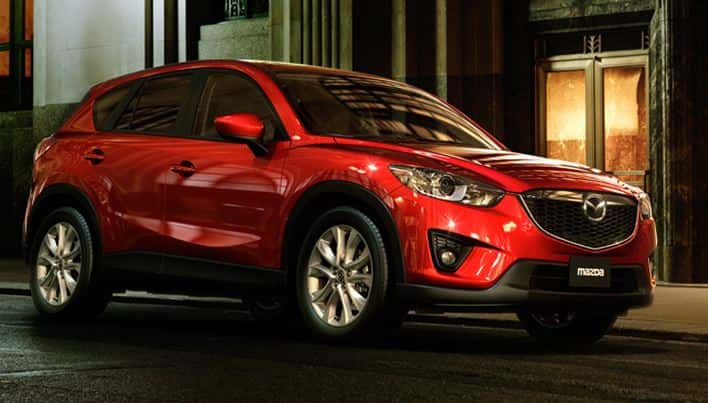 If you're looking for a new crossover in the Tampa or Bradenton areas, you might have your eye on the 2014 Mazda CX-5, and it's pretty easy to see why. Though we're clearly a bit biased here at Cox Mazda, the fact is the CX-5 comes standard with some great features at an affordable price, making it a truly competitive crossover.
The crossover class is a big one, though, and vehicles like the 2014 Toyota RAV4 might seem appealing to some drivers. Let's see if the RAV4 can hold a candle to the CX-5.
Save Behind the Wheel of a Mazda
One of the best parts about Mazda vehicles is not only are they incredibly well-equipped and stylishly designed, but they are affordable too. The basic CX-5 comes in at just $22,190 (MSRP) compared to the RAV4's $24,410, for a savings of over $2,000!
That's not all, though. The CX-5 gets an EPA-estimated 35 mpg on the highway, offering significant long-term savings over the RAV4's 31 highway mpg. That's savings now and savings for years to come if you choose the Mazda.
The Mazda Sense of Style
There are so many reasons to choose a Mazda these days, but when it comes down to it, we think that their impressive design is one of the most important. Drivers looking for their next crossover can get an aerodynamic, curvy design on the Mazda CX-5 or a much more traditional boxy crossover build on the RAV4.
We know that it all comes down to personal taste, but we've got a hard time seeing what drivers like about the appearance of the Toyota crossover.
Test Drive a Mazda Today
We think it's pretty clear that the 2014 Mazda CX-5 comes out ahead of the competition here, but you shouldn't just take our word for it. You can visit Cox Mazda in Bradenton at 3101 Cortez Road W. to take a test drive of the Mazda crossover. Contact us today to set up your test drive; we think you'll agree with us that the CX-5 is the superior crossover after some time behind the wheel.