The 2014 Mazda MX-5 Miata vs. the 2014 Subaru BRZ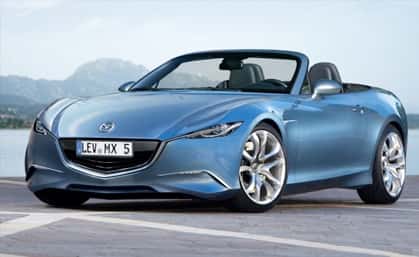 With a small body, tight handling, and wildly fun-to-drive performance, the 2014 Mazda MX-5 continues to be a favorite around Bradenton and Tampa. A great alternative to larger American style muscle cars, it holds a special place in the hearts of sports car enthusiasts all over the world.
Both the 2014 Subaru BRZ and the Mazda MX-5 compete for a top spot in the RWD compact sports car class. Both can be found on the drifting track, but the MX-5 has its fans for some very specific reasons.
All in the Handling
It's difficult to compare the MX-5 with the Subaru BRZ on numbers alone. The BRZ comes equipped with a 200 hp 2.0L four-cylinder engine, helping to compensate for its 600 pound+ weight disadvantage on the MX-5. Weighing just under 3100 pounds, the 167 hp 2.0L on the MX-5 is perfectly suited to high performance.
And thanks to its lower weight, the MX-5 rides in a much different way than the heavier BRZ. All in all, many drivers say that the MX-5 is just more fun to drive. With a light body, it acts more responsively with steering and can easily take the corners.
Vehicle Features
Besides the improved performance, both vehicles come with many of the same standard features. The MX-5 also has several standard options that do not come standard on the BRZ. This includes:
Fog lights
Halogen headlights
Variable Assist steering
Test Drive the MX-5 Miata at Cox Mazda in Bradenton
Feel like getting behind the wheel of the MX-5? We encourage you to stop by our dealership for a test drive! Cox Mazda is located at 3101 Cortez Road W, in Bradenton, a short trip from many different communities around the Sarasota, Tampa, and St. Petersburg areas.