The 2014 Mazda2 vs. the 2014 Hyundai Accent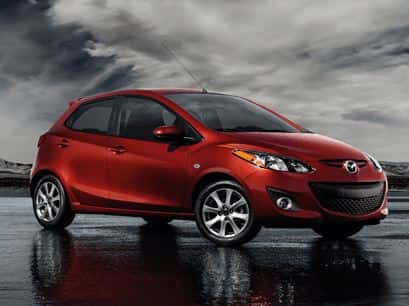 With agile handling and surprising performance for its smaller engine size, the 2014 Mazda2 is a fantastic option for drivers at our Tampa-area car dealership looking for an affordable subcompact vehicle. A smaller engine also means a higher economy with an estimated 35 mpg highway when equipped the manual transmission.
The similarly priced 2014 Hyundai Accent is another option in the subcompact class, but with a sportier driving style and a smaller size, many drivers just have more fun in the Mazda2.
Get Sporty in the Mazda2
There's no denying that there are a lot of similarities between the 2014 Mazda2 and the 2014 Accent. Both vehicles offer a similar average fuel economy. Both vehicles also come with standard features like air conditioning and power accessories. In fact, the Mazda2 comes with a few more including, standard daytime running lights. Mazda also gives you to option of an load-bearing roof rack, an option not available on the Accent.
Many critics, though, have generally noted the Mazda2's fun handling as why it has climbed to near the top of its class. And while not many critics have complained about the Accent's handling, the words "exciting" or "engaging" haven't been used either.
To get an idea of just how sporty the Mazda2 really is, Mazda put it up against the infamous Wall of Death. With the deft agility of a finely tuned motorcycle, the Mazda2 literally goes parallel with the Earth. Be sure to check out the video on Mazda's YouTube channel.
Learn More at Cox Mazda
See how the Mazda2 handles in person with a test drive at Cox Mazda! We're located at 3101 Cortez Road W., a short drive from many different communities around the Florida Suncoast like Tampa and Sarasota. If you have any questions for us or want to schedule a test drive, just contact our sales team.