The 2014 Mazda6 vs. the 2014 Toyota Camry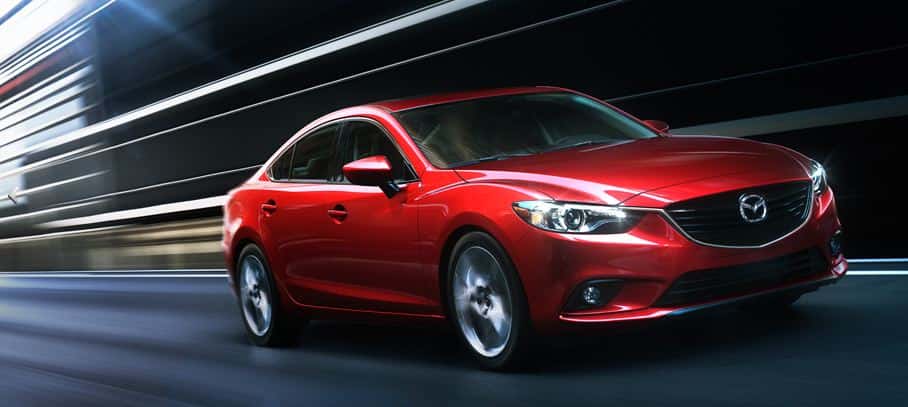 The all-new 2014 Mazda6 has been one of the biggest hits of the year thanks to an enviable top highway fuel economy of 40 mpg. This efficiency is matched with 184 hp of raw energy from the SKYACTIV 2.5L engine, making the Mazda6 a true feat of engineering. And if power is not your thing, the Mazda6 delivers a quiet, comfortable ride, including features like automatic climate control and Bluetooth handsfree calling.
How does the Mazda6 at our Bradenton car dealership compare with the popular Camry? A better fuel economy and more raw power make it an increasingly popular alternative. Here's a closer look at how they compare.
More Raw Power on the Mazda6
The 2014 Mazda6 Touring is equipped with an automatic transmission and delivers a highway fuel economy rating of 38 mpg, compared with the 35 mpg on the 2014 Camry L. Drivers looking to get the most out of the Mazda6 with the estimated 40 mpg highway fuel economy can trade up to the Advanced Package on the Grand Touring model, which includes the i-ELOOP regenerative braking system.
And as for engine power, the Mazda6 beats the Camry 185 lb-ft of torque to 170 lb-ft. This means drivers who test drive both vehicles may find that the Mazda6 has better acceleration and overall performance when compared with the Camry.
Get Behind the Wheel of the new Mazda6 at Cox Mazda
We've told you how the Mazda6 compares to the Camry, now see firsthand how it handles. We invite you to stop by Cox Mazda in Bradenton for a test drive of the new 2014 Mazda6, or any of our other Mazda vehicles.
Cox Mazda is located at 3101 Cortez Road W., in Bradenton, a quick trip from many different communities around the Suncoast. We're also just a short drive from Sarasota, Tampa, and other Suncoast communities. Please contact our sales team with any questions about our inventory.