The 2014 Toyota Yaris vs. the 2014 Mazda2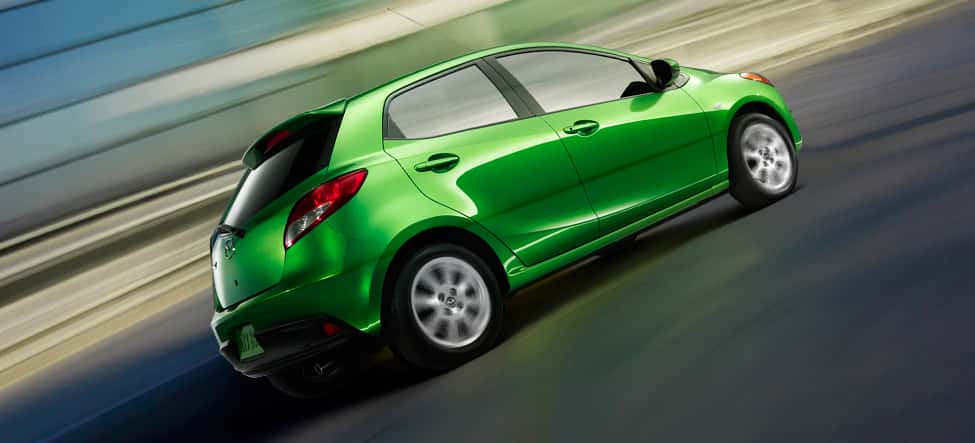 A low price tag may make the 2014 Toyota Yaris seem like good deal, but is it really the best one out there on the market? The 2014 Mazda2 has a MSRP that's over $1500 less than that of Yaris while still coming with a majority of the same features, as well as a few options not available from Toyota. On its own, the Mazda2 has some of the tightest and most comfortable handling of any car in its class.
Fuel Economy
Why do most drivers begin to look at small cars? Low fuel economy usually is usually one of the biggest draws besides the price at our West Samoset-area Mazda dealer. The 2014 Mazda2 gets an estimated 29 mpg in the city and 35 mpg on the highway, compared with the estimated 27 mpg and 33 mpg on the Mazda2.
Vehicle Features
As for features, here are some standard and available options on the base Mazda2 that are not available on the base Yaris:
Cargo area tie-downs
Daytime running lights
Load bearing exterior rack
Navigational aid
Telematics system
Seat belt height adjusters
Universal garage door opener
Interior auto day/night mirror
Get Behind the Wheel of a Mazda2
The best way to see if the new 2014 Mazda2 is a good fit for you is to stop by our dealership, sit in the driver's seat, and take it for a test drive around Bradenton. Cox Mazda is located at 3101 Cortez Road W. close to West Samoset and Tampa.
We're pleased to continue to be a part of the Cox family, one of the area's most trusted names in the auto business for over 80 years. If you have any questions about models in our inventory, please feel free to give us a call. Our team is here to help you find the right car for you.