2017 Mazda MX-5 Miata RF vs. 2017 Toyota 86
2017 Mazda MX-5 Miata RF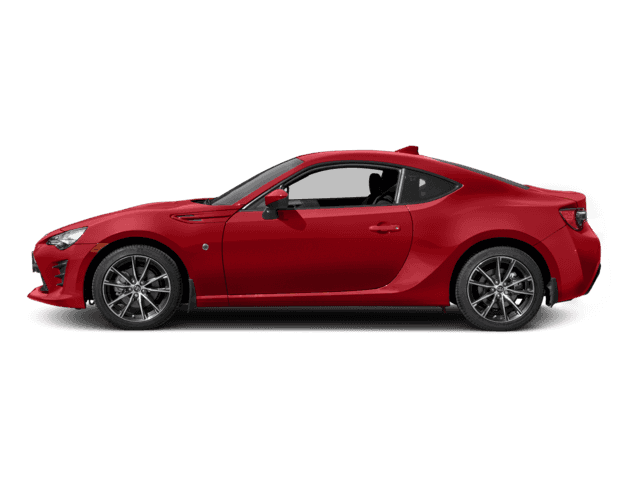 2017 Toyota 86
If you're in the market for a sleek, speedy sports car that is designed to turn heads on the road and leave them in the dust on the track, we would like to introduce you to the 2017 Mazda MX-5 Miata RF. To illustrate the impressive prowess of this sports coupe and convertible, we've compiled a comparison between the 2017 Mazda MX-5 Miata RF and the 2017 Toyota 86, one of its rivals. Check out how the Mazda stacks up against the competition, then stop in and visit the team at Cox Mazda to take it out on the open road around Sarasota, Tampa, and Bradenton!
Speed
When you purchase a sports car, spirited driving is certainly among the top concerns of mind. When it comes to speedy delivery out on the track or roadway, the Mazda MX-5 Miata RF is the faster machine by a clear margin.
In tests conducted by Car and Driver, wherein manual transmission models were compared, the Mazda MX-5 Miata RF achieved 0 to 60 mph acceleration in just 5.8 seconds, while the Toyota 86 lagged behind at 7.1 seconds. The Mazda MX-5 Miata RF additionally accelerated from 0 to 100 mph in just 17.3 seconds, while the Toyota 86 trailed it at 17.6 seconds.
In terms of quarter-mile speed, the Mazda MX-5 Miata RF reached 94 mph within a quarter-mile, while the Toyota 86 hit only 93 mph. The Mazda MX-5 Miata RF further accelerated to a quarter-mile in just 14.6 seconds, while it took the Toyota 86 15.4 seconds to reach a quarter-mile.
Fuel Efficiency
When drivers take the Mazda MX-5 Miata RF out for ordinary city or highway driving, not only will they turn heads in this gorgeous vehicle, but they'll also reap the benefits of superior EPA-estimated fuel economy:
Mazda MX-5 Miata RF: This model is able to get up to an EPA-estimated 26 mpg in the city and 35 mpg on the highway.
Toyota 86: In contrast, the Toyota 86 is less geared up for ordinary driving, topping out at an EPA-estimated 24 city mpg and 32 highway mpg.
Amenities
The discrepancies between the Mazda MX-5 Miata RF and the Toyota 86 continue when it comes to features offered onboard these rival cars.
A variety of amenities can be found onboard the Mazda MX-5 Miata RF that are not offered at all for the Toyota 86. Included among them are various safety and driver-assist features, such as:
Blind Spot Warning System
Cross-Path Warning System
E911 automatic emergency notification
Available Lane Departure Warning
Experience the 2017 Mazda MX-5 Miata RF
If you're ready to discover the incredible 2017 Mazda MX-5 Miata RF's other superior qualities, head on over to Cox Mazda today. We're located at 3101 Cortez Road West in Bradenton, which is just:
25 minutes from Sarasota via US-301 North
55 minutes from Tampa via I-75 South
Our team of professionals will be glad to go over this superb sports car's various features and options and then get you out on the road for a test drive! Come in and see us or contact us today.