Our Story
We are Cox Mazda
Our Story
The Cox family according to family lore has been in the automobile business since the early 1900's. During the teens and twenties they operated a Ford franchise in Ocilla, Georgia. During the boom years of the Roaring Twenties they moved to Avon Park, Florida where they operated a Dodge dealership. Cox Chevrolet, Inc. has a long and interesting history.Our dealership began in 1926 as two separate dealerships; one was located in Ocilla, Georgia and run by Mr. J.P. Cox, the other dealership was in Tifton, Georgia run by Mr. J.O. Cox, Sr. In 1932 both dealerships were sold and the father and son joined together to form one dealership in Bradenton, Florida. At that time, Mr. J.P. Cox was the dealer.In 1938 Mr. J.P. Cox passes away and his son, Mr. J.O. Cox, Sr. became the dealer. When Mr. J.O. Cox, Jr. returned from military service in 1945, he became the dealer.
Cox Mazda has continued to grow over the years, and in 1978, the existing facility on Cortez Road was opened to meet the company's and customer's expanding needs. Despite growth and expansion, one piece has remained constant: the Cox family name. J.O. Cox Jr.'s sons Steve Cox and Gary R. Cox took over operations around 1986, but the reins have since been handed down to their children, the 5th generation in the business. Kelly Cox has become the general manager of Cox Mazda, with Kyle Cox, Jen Cox-Lipsey, and Jay Cox running the Cox dealerships as partial owners. Kris Cox serves as President and CEO and Tammy Cox-Leavell as Vice President and CFO. Of course, Steve and Gary Cox haven't yet made their exits at the company and continue to assist wherever needed.
Three Generations of Cox Family – The 4th, 5th and 6th.
Cox Dealership as it looked in the 1940's. Bradenton, FL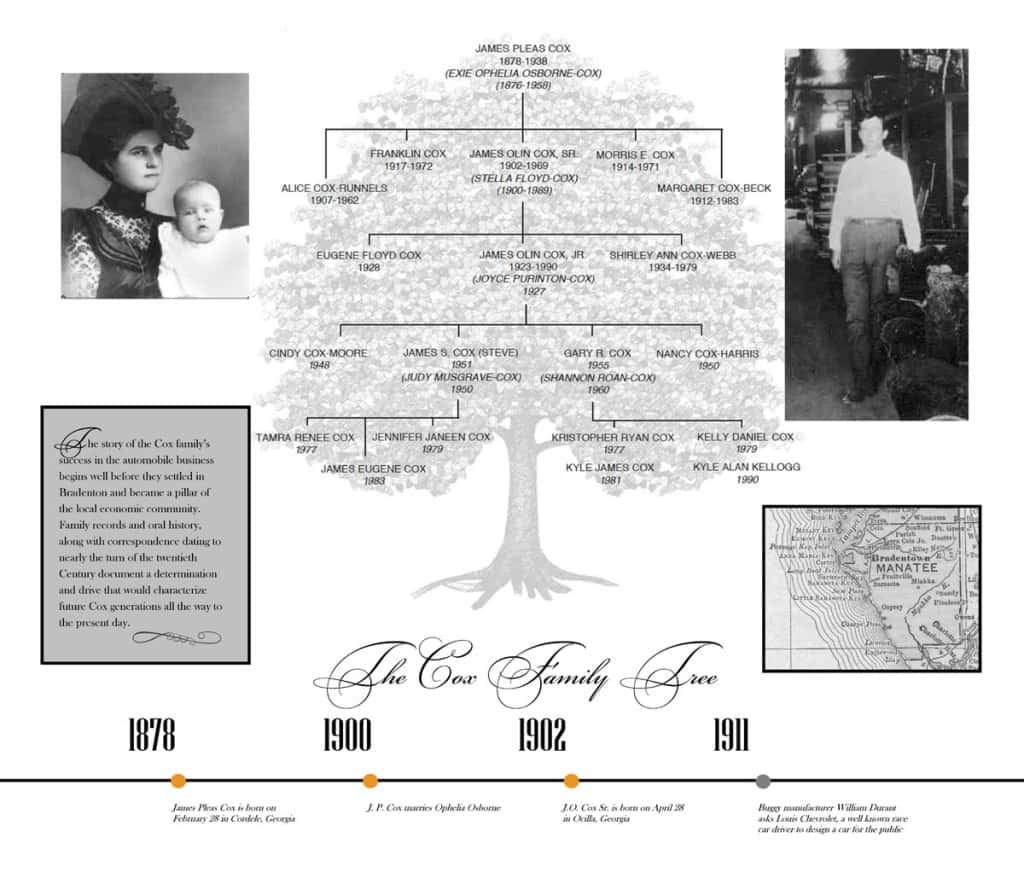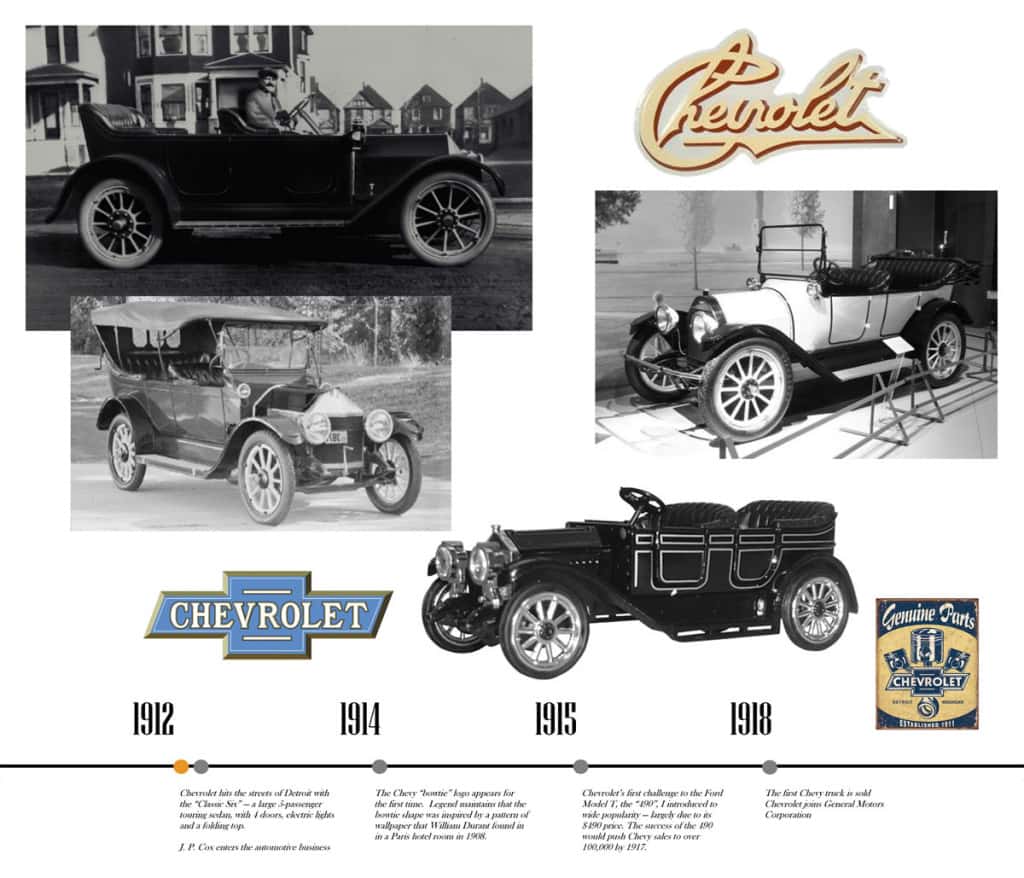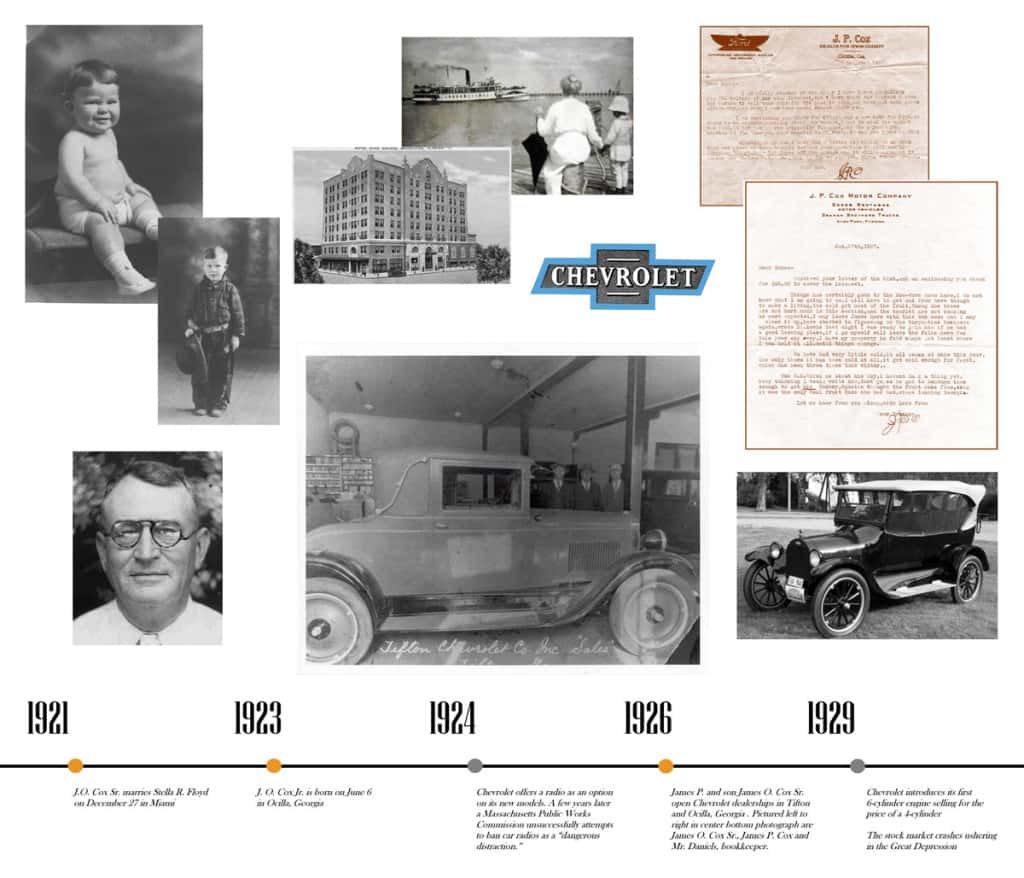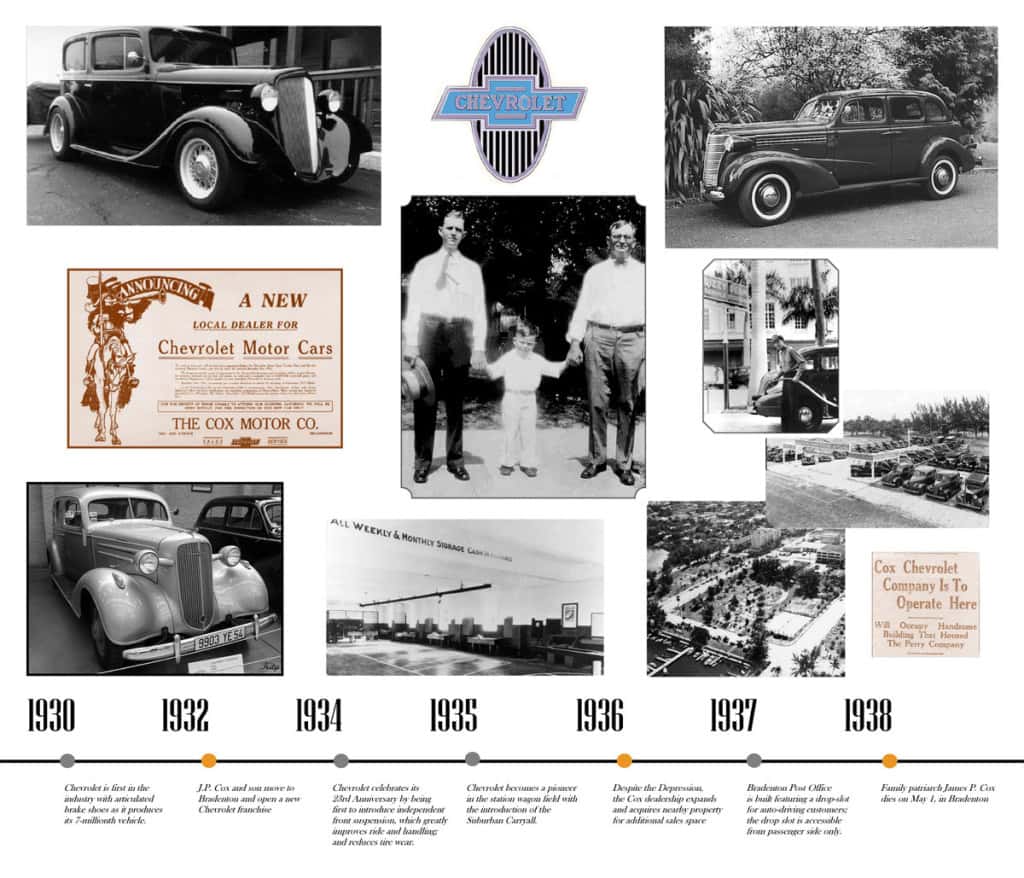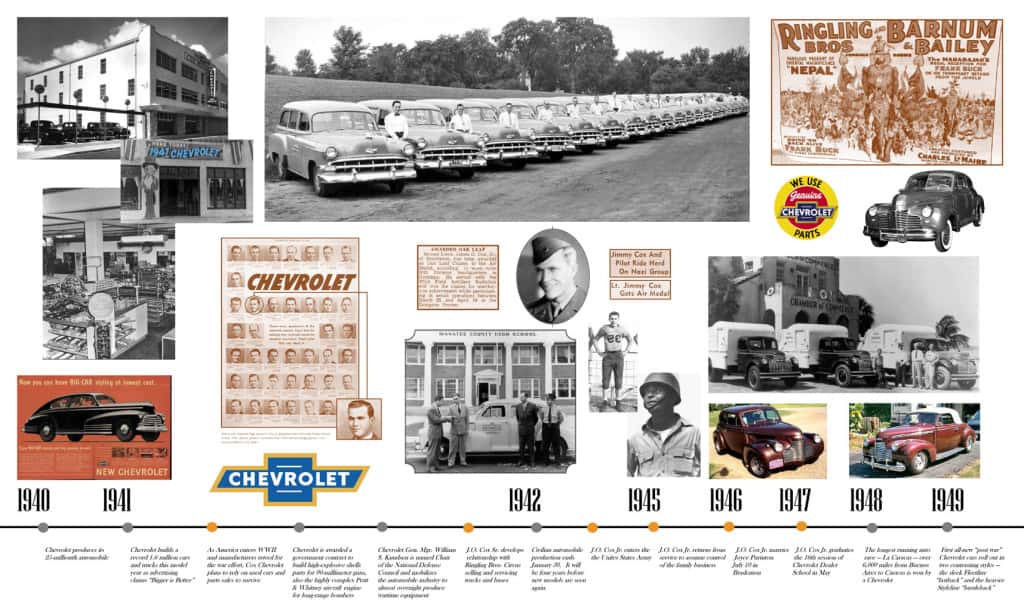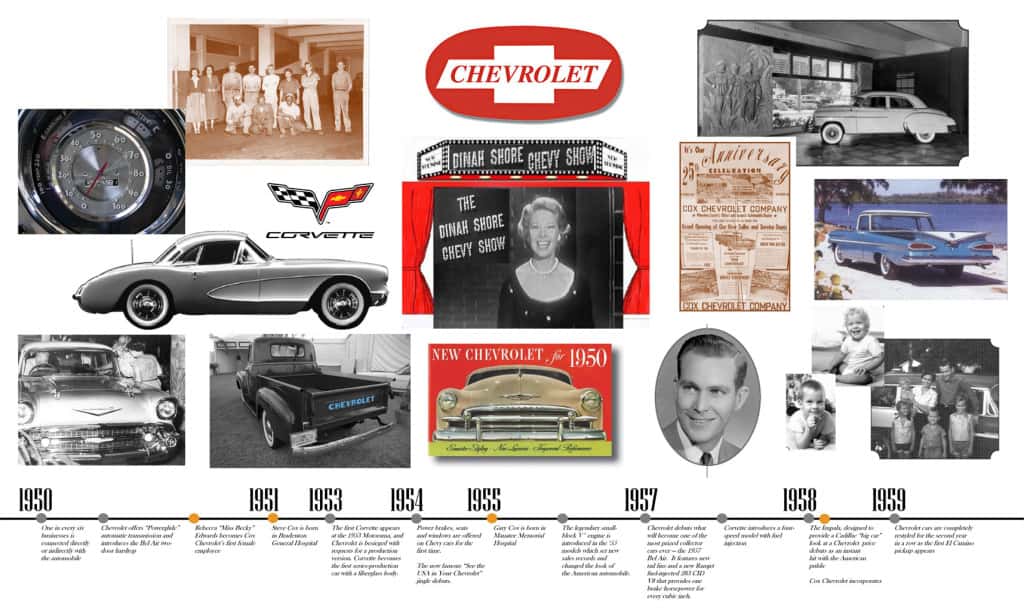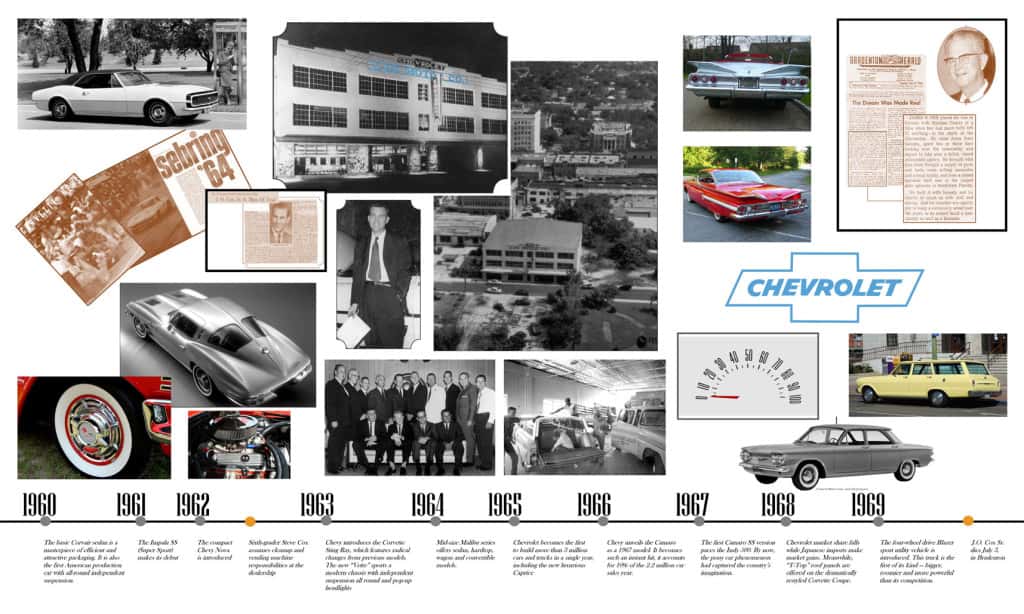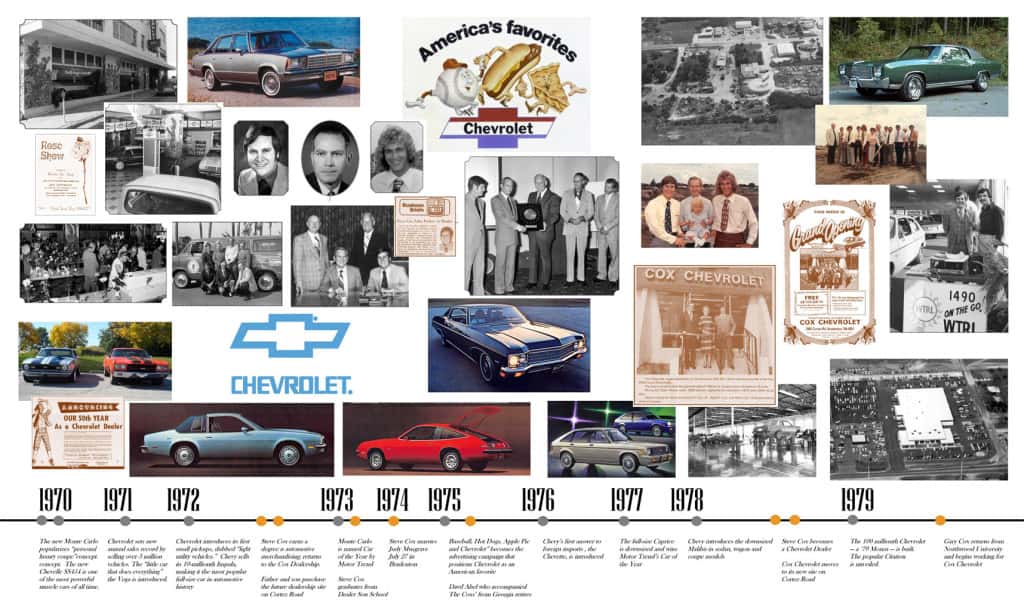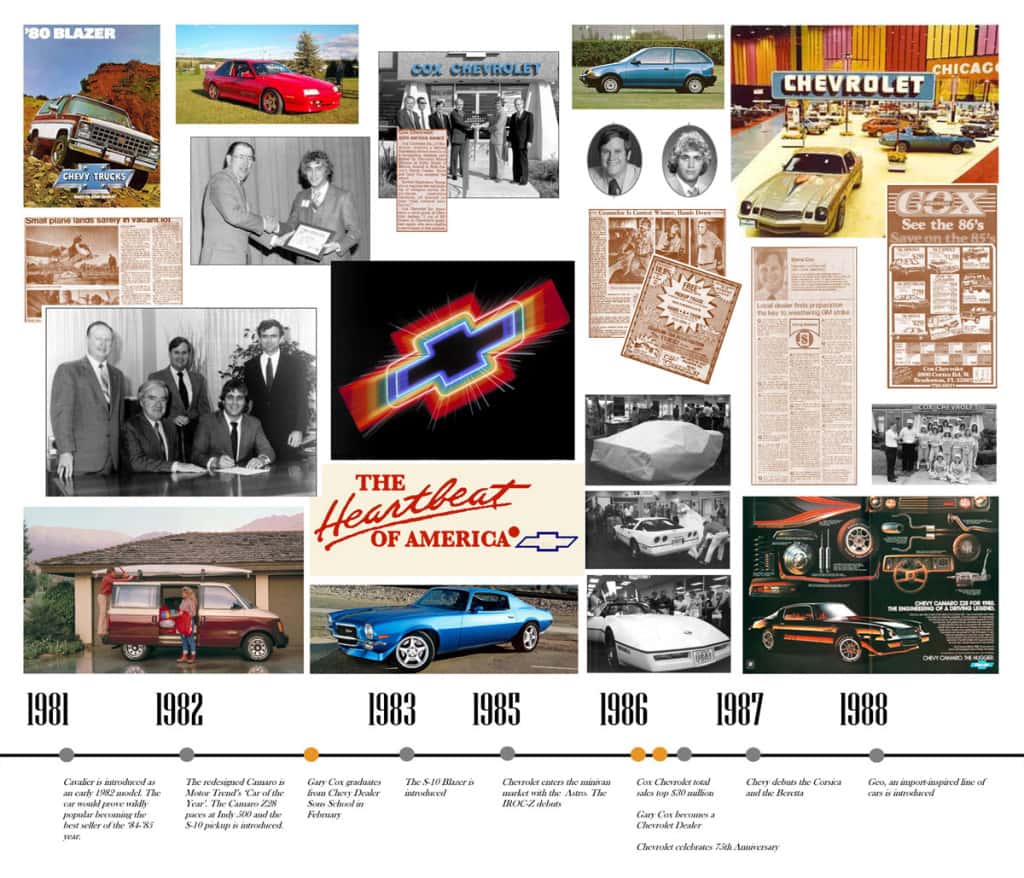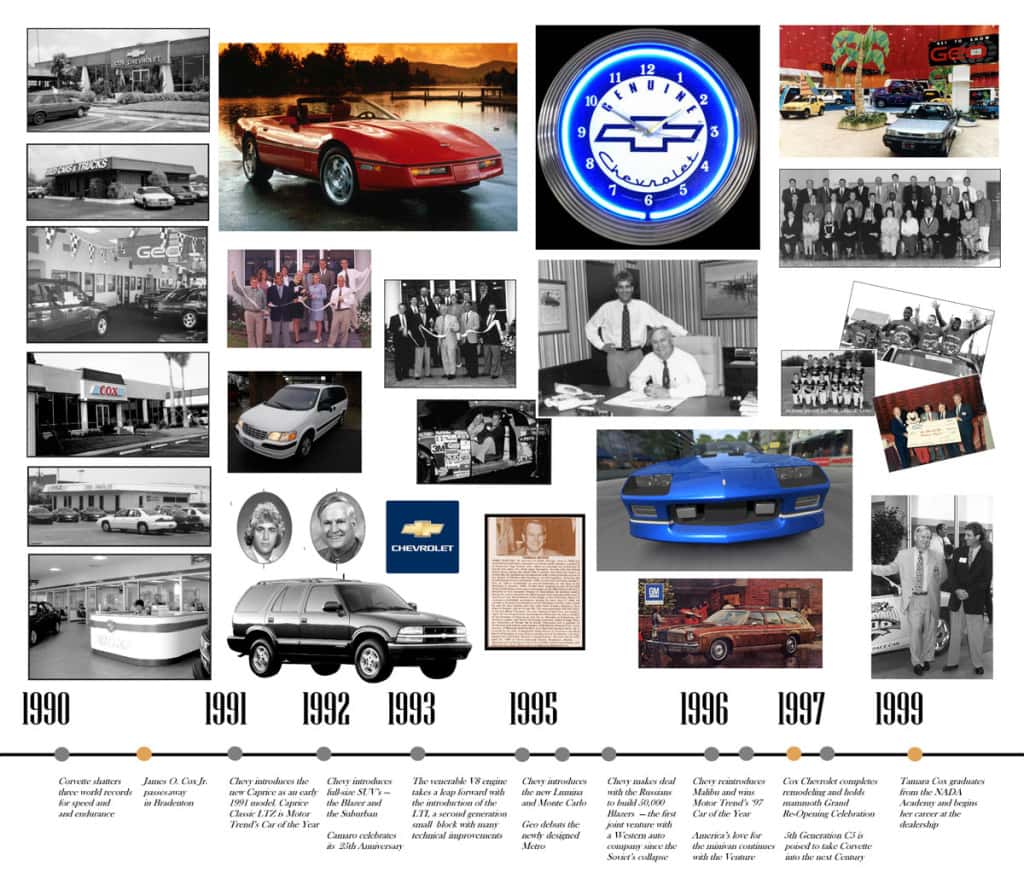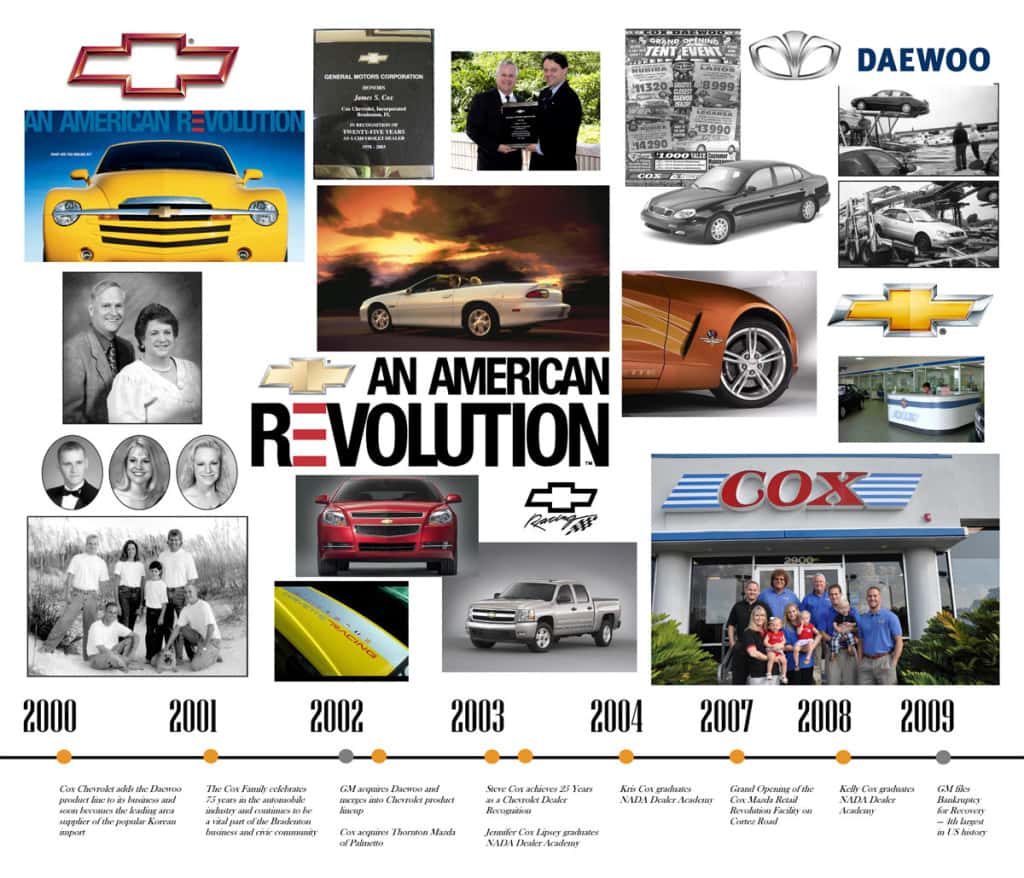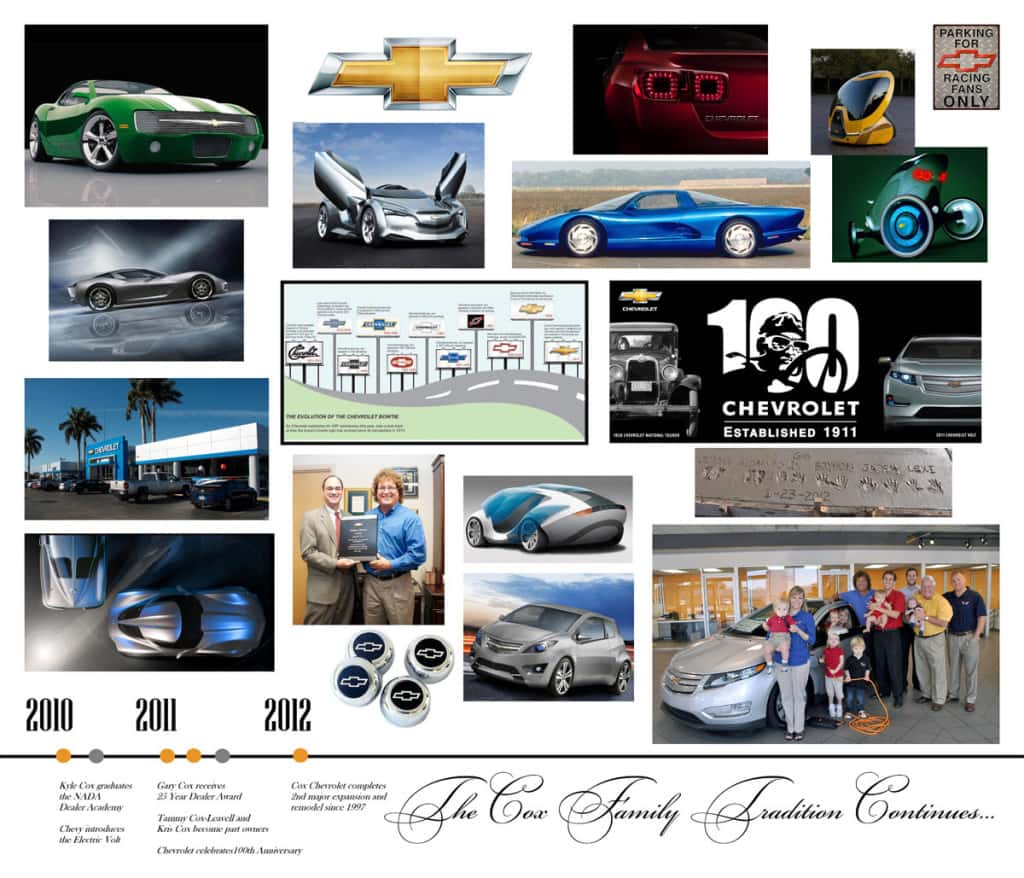 OUR DEPARTMENTS