Still Time to Save on Service Specials at Cox Mazda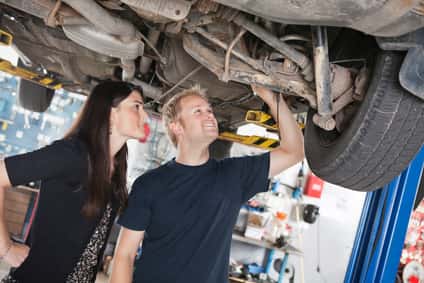 One of the best reasons to get vehicle service with Cox Mazda in Bradenton is because of current service specials we run every month! Until September 14th, the Cox family is giving drivers a chance to save on window tints, wiper blades, tire rotations, and more! To be eligible for the discount, drivers must present the service coupon at the time of their appointment or parts purchase.
Cox Mazda is located at 3101 Cortez Road W., in Bradenton, just a quarter of a mile to the west of the Sweetbay Supermarket. Our service center is just a short drive from communities around Sarasota, Tampa, and St. Petersburg. To make an appointment with our team, either give us a call, or make an appointment with us online!
Save on Vital Service
We are currently offering these great discounts, as well as others! Be sure to check out our page for more:
Oil change and lube for $22.88: oil changes are one of the most essential vehicle services! Don't miss this great chance to save.
Get a window tint for $189.88 on up to six windows: this is a great way to help keep the bright Florida sun out of your car, and you cooler in the process!
Save 10% on wiper blades: the hot sun will eventually make the delicate blade on your wiper brittle and ineffective. Replacing your blades regularly will help you to stay safe and alert during Florida's rainstorms.
Tire balance and rotation for $48.88: a tire rotation and balance are important steps in increasing not only the life of your tires, but also the overall safety and handling of your vehicle.
50% off nitro fill: normal air contains water vapor, which adds the great fluctuations in tire pressure. It can also migrate through the tire wall and corrode the wills. By filling up on pure nitrogen, your tire pressure stays more consistent overall, leading to better fuel economy.
Express Detail for $58.88: you've never seen how your car can shine until it gets a full body wax! A nice detail job also helps you to protect the paint on your.