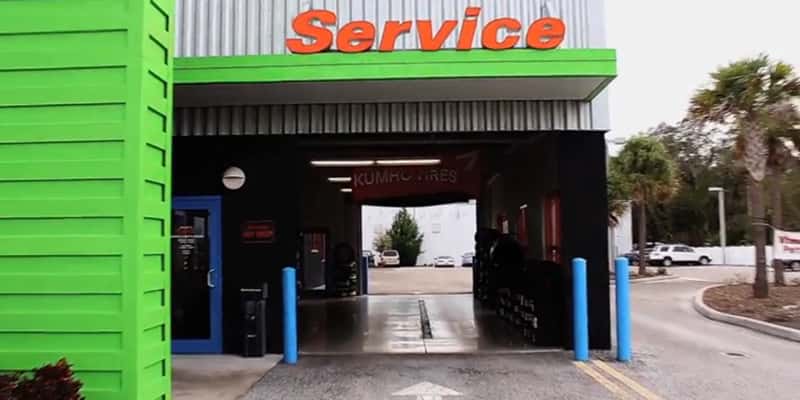 Serving The Meadows!
Cox Mazda Offers Maintenance and Service to The Meadows Area
Looking for a service shop you can trust for Mazda service near The Meadows? Cox Mazda offers fantastic prices on a wide range of services, including oil changes, timing belt replacements and more! We also offer timely auto body service, and vehicle parts. Our service, auto body, and parts hours are Monday through Friday from 7:00 a.m. to 5:30 p.m., and Saturday from 7:00 a.m. to 2:00 p.m.
Our dealership is located at 2900 Cortez Road West, just a quarter of a mile to the west of the Sweetbay Supermarket. We're just a 30 minute drive north from The Meadows:
To get to Mazda dealership near The Meadows, go north on Honore Avenue
Turn left onto University Parkway
Turn right on Tamiami Trail / US-41 North and drive for about six miles
Turn left onto 44th Avenue West / Cortez Road West
Watch for Cox Mazda on the left!
Service You Can Rely On
Whether it's a dent, routine maintenance, or something a little more serious, we can help. Our Sarasota-area service center operates a modern service facility staffed by a team of professionally certified technicians and service most vehicle models and makes. Popular service requests include:
Oil changes and lubes
Tire rotations
Wheel alignments
A/C and climate work
Body damage repair
Mazda Parts Department
If you're in need of genuine Mazda replacement parts, we're your place to go. To find what you need, either drop in to speak with us, give us a call, or order parts online. We can also provide accessories to make driving your Mazda more exciting.
When to get Service
To keep your vehicle running healthily, your manufacturer recommends you take care of regular service. This should be listed in your service manual. Following this will help you to avoid expensive repairs in the future, as well as keep your vehicle's resale value high. If you ever have any questions about your vehicle's service schedule, you can reach us at (941) 749-2701.
Come to Cox Mazda Near The Meadows
The short drive from The Meadows makes Cox Mazda a great place to take care of your regular service. If you would like to schedule a service appointment, either give us a call or schedule service online. The Cox family has been serving the Bradenton, Sarasota, and Tampa areas for over 80 years. We're pleased to continue to deliver the same quality service that the Cox family is known for.