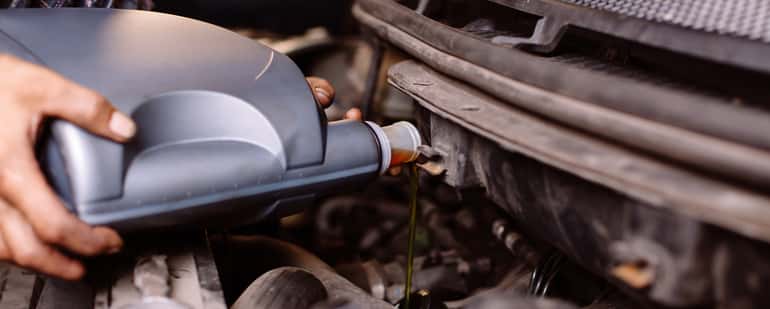 Hello Fruitville!
A Fast, Efficient Oil Change Near Fruitville is at Cox Mazda
Are you a Fruitville driver wondering where you can get your oil changed in the greater Sarasota area? Have no fear, because Cox Mazda is near! Come see us today if you're looking for a car dealer near Fruitville that provides outstanding customer service and is committed to making car maintenance as easy for you as possible.
To get to us from Fruitville, so you can get your quick and efficient oil change, simply take I-75 N, the follow it 15 miles to 53rd Avenue W. Turn right onto 34th Avenue W., and in a mile take a right onto 44th Avenue W. / Cortez Road W. We're on the right at 3101 Cortez Road W. in Bradenton, FL.
When Should I Get an Oil Change?
If you're in search of an oil change near Sarasota, look no further than Cox Mazda's service department. You can check your vehicle's manual to figure out to see what your oil service schedule looks like. If you're driving a recent vehicle, your dashboard should have an oil life monitor that comes on once you've reached a certain quantity of mileage.
There are also advanced oil life monitors, installed in more technologically advanced cars, that take into account driving conditions. However, it's estimated that you should change your oil every 5000 to 7000 miles. So if you're a Fruitville driver in search of an oil change, Cox Mazda is here for you!
Schedule an Oil Change Today at Cox Mazda
At Cox Mazda, we know getting an oil change can be a headache. That's why we strive to make oil service as low-stress and manageable for our customers as possible. You can stop by six days a week for an oil change or an oil analysis to determine the condition of your oil: Monday through Friday, 7 a.m. through 5:30 p.m., and Saturday, 7 a.m. through 2:00 p.m. You're also welcome to schedule a service appointment to book your time in advance.
Simply put, if you're a Fruitville driver in need of an oil change, we're your best bet! Give us a call at (941) 749-2790 or stop by today to chat with one of our expert technicians about the condition of your engine oil!