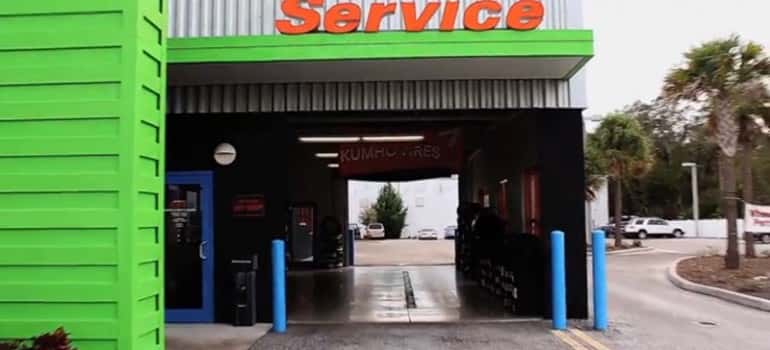 Serving South Bradenton
Your Next Oil Change in South Bradenton is at Cox Mazda
When was the last time you changed the oil in your car? If you are overdue for one of the most important pieces of regular vehicle maintenance, head to Cox Mazda in West Bradenton. We are just minutes away from South Bradenton, and we are easy to find if you are coming from farther. Our team provides some of the fastest, friendliest, and most competitively priced oil changes around. Experience the difference at Cox Mazda.
Convenient Hours
You should be able to get an oil change on your schedule, not ours. That is why we offer convenient hours throughout the week and on weekends. You can get service here before work, after work, or on your day off. Come to Cox Mazda any day from Monday through Friday from 7:00 a.m. until 5:30 p.m. to get a change. On Saturdays we are open from 7:00 a.m. until 2:00 p.m. Drop in at anytime, and we will make your oil change a priority. Feel free to also make an appointment too.
Affordable Service
When you look around at the chain oil change places, it seems like the cost of this basic service has skyrocketed in recent years. That is not the case at Cox Mazda. We believe  getting an oil change should be affordable and accessible. They are too important, and too frequently necessary, to have them cost a fortune. This is why we offer an everyday low price that is one of the most competitive in the area. We also offer service specials throughout the year, and we frequently have discounts on oil changes. Check our current specials before you get service.
Friendly Service
When you work with Cox Mazda, you will receive the highest levels of service from the moment you first contact us until you drive off our lot. Our service department is staffed with trained and experienced mechanics that place a premium on customer service. You never have to worry about rude, manipulative, or subpar service when you let Cox Mazda handle your oil change.
Rely on Cox Mazda for Every Single Oil Change
The next time you need to get your oil changed, visit Cox Mazda at 3101 Cortez Road. The drive is only about five minutes from South Bradenton, and you will be glad you got your service done at a dealership rather than a chain lube shop. Check the sticker in the upper left corner of your windshield. If it's time for an oil change, let us take care of it for you.