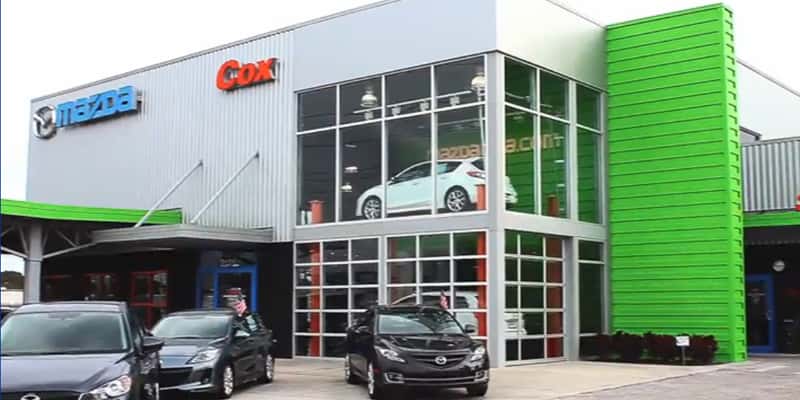 Hello Sarasota!
Explore the Used Cars at Cox Mazda Near Sarasota
Cox Mazda has an excellent selection of pre-owned sedans, hatchbacks, SUVs, trucks and more for Sarasota drivers. We've also got deals to fit most people's budgets. So if you've been unhappy with the selection and level of care at other dealerships, we encourage you to stop by and see what we have to offer.
Cox Mazda is located at 3101 Cortez Road West, a short 20-minute drive north of Sarasota and many other area communities. To get to our dealership, start by heading north on Tamiami Trail / US-41 North and ride along for about eight miles. Turn left onto 44th Avenue West / Cortez Road West, and watch for Cox Mazda on the left side of the road!
Used Car Sales Hours at Cox Mazda
Working late? Not a problem. We've set our sales hours a little later to work around our customers schedules. We're open Monday through Friday from 8:00 a.m. to 8:00 p.m., Saturday from 9:00 a.m. to 6:00 p.m., and Sunday from 11:00 a.m. to 5:00 p.m.
Find What You're Looking for Online
Our online used inventory is set up so you can easily find the options that interest you with search filters like price, year, and total mileage. Each vehicle page contains all the important information that you need to make a decision, including:
Specs like transmission type, gas mileage, and vehicle features
Photos of the interior and exterior of the vehicle
Access to a free AutoCheck vehicle history report, laying out any recorded maintenance, accidents, and more
Used Car Financing
We can help you secure the financing you need to pay for your new vehicle. Even if you're not happy with your credit score, we encourage you to apply for financing anyway. Once approved, we'll work out a payment plan that works with your needs.
Take a Test Drive at Cox Mazda
For over 80 years, the Cox family has been serving the Sarasota area with friendly and honest customer care. Cox Mazda continues to tradition by offering the same high quality service. If you would like to take any of our available used models out for a test drive, we encourage you to contact the Cox family.