The All-New 2014 Mazda6 Was Named the Best New Vehicle at the Atlanta International Auto Show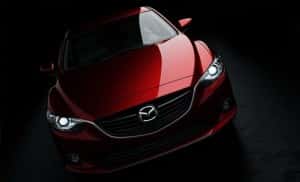 Awards and accolades continue to rain down on the new 2014 Mazda6. Completely redesigned for the 2014 model year, the Mazda6 embodies some of the most innovative technology that the industry has to offer. Recognizing this achievement, the Greater Atlanta Automotive Media Association (GAAMA) has named it the "Best New Vehicle" at the Atlanta International Auto Show. The Greater Atlanta Automotive Media Association is a group of automotive journalists and works as a forum to connect the auto industry better with drivers.
Fully Redesigned With New SKYACTIV Technology
When we say the Mazda6 has been redesigned, we mean it's been reworked from the ground up. Mazda put their full SKYACTIV fuel efficiency suite to work on the project, starting with the frame. Simultaneously lighter and stronger than before, the new frame is comprised of 61% high-tensile steel. This reduces weight and increases rigidity, which means better handling and less vibration. Ultimately, this makes for a smoother, quieter ride.
The lighter frame, as well as the SKYACTIV engine, gives the Mazda6 class-leading fuel economy of 38 mpg on the highway. Mazda also will soon be releasing a diesel model of the Mazda6, utilizing brand new technology that makes for higher fuel efficiency estimates, better performance, and much cleaner emissions.
Vehicle Features
Besides the new performance upgrades, Mazda has also included an impressive amount of technology inside the cabin. Features include:
Bluetooth connectivity for handsfree calling and audio streaming
Steering wheel-mounted audio controls
Auxiliary and USB input jacks
HD Radio
A back-up camera
Push-button start
Take the New Mazda6 Out for a TestDrive
The best way to experience the 2014 Mazda6 is to take it out for a test drive. We invite you to stop by Cox Mazda in Bradenton to check out what this award-winning sedan has to offer. We're located at 2900 Cortez Road West in Bradenton, just a quarter mile to the west of the Sweetbay Supermarket and a short drive from many communities in the Tampa and Sarasota areas.