What an AutoCheck Vehicle History Report Can Tell You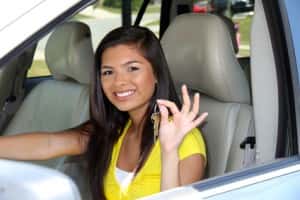 You're on the hunt for a new car, but like most people you're a little cautious. A little caution when making any big investment is good. Using this time to research as much as you can about a vehicle and its history is one of the best ways to make sure that you're getting a good deal. It can also help you to avoid buying a lemon.
Whenever possible, Cox Mazda offers free AutoCheck vehicle history reports on all of our used vehicles. Like CARFAX, AutoCheck gives important information about a car's history. It's just another way we try to make our sales as transparent as possible.
To get a good feel for a vehicle, though, you need to know how to read the vehicle history report. Here are a few pointers to keep in mind when researching vehicles that interest you.
Check the Odometer Readings
Whenever odometer readings are reported and recorded, they will show up on the auto check report. By analyzing this information, you can roughly estimate how hard a car has been driven. A car that has driven 60,000 miles over a three-year period may not last as long as one that has been driven the same distance over a six-year period.
Check the Maintenance History
Most repair centers will report the kind of service that a vehicle receives, so this shows up on a vehicle history report. A vehicle that has put on a lot of miles in a short period of time may actually be a good investment if it has received regular, comprehensive maintenance. It should be noted, though, that any maintenance carried out at home will not show up on the report.
Check the Titles and Accidents
Events like fires, floods, and thefts that have been reported to insurance companies will show up on the report as titles. These should be red flags to the buyer, as an unscrupulous seller may be trying to unload a lemon on you. The report will also list any reported accidents, and if there was body damage.
Take a Test Drive at Cox Mazda
Our team is here to help you to make the best possible decision about your different vehicle options. If you would like to learn more about any of the vehicles that we have to offer, we encourage you to give us a call. Come visit us soon and take a test drive!