Choose Cox Mazda as Your Bradenton Dealership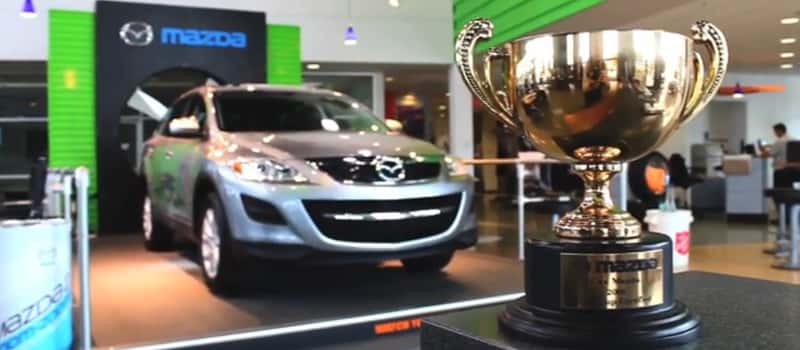 Mazda has built their reputation by designing sporty cars that blend style and performance in a package convenient for any driver. That is why we are proud to offer a wide selection of new and used Mazda vehicles to our customers in Bradenton and the surrounding area. Over the years, we have seen the levels of care and attention that Mazda puts into every model. Whether you are a single professional, or looking for a great new family Sedan, you should consider a Mazda. To make your decision even easier, come into Cox Mazda, and let us show you what makes us different.
Multi-Generational History
The Cox family has been in the automotive business for almost 100 years. We started out selling Dodges, and then incorporated Chevys, and eventually Mazdas. Currently, the fifth generation of the Cox family is working at our dealership. That means we have the experience to help customers love their car buying experience. We can find you the right vehicle at the right price and make purchasing it a breeze. You do not stay in this business this long without doing something right, so stop in, and let us give you the attention that you deserve.
Dealership Specials
People don't walk into a car dealership expecting to get a great deal. But we take all the stress and hassle out of the process and simply offer you a great price from the start. We are constantly running special vehicle offers on both new and pre-owned vehicles. We present the deals in clear language you can follow so that you know exactly how much money you are saving. If you want to get a great deal on a new vehicle without having to haggle or holdout, we are the dealership for you.
Exceptional Service Department
Selling you a car is just one of our goals. We are also committed to keeping that vehicle in perfect running order for as long as you own it. That is why we staff our service department with professionally-trained mechanics who always keep the customer's needs in mind. We can perform routine maintenance, or comprehensive repairs, so your vehicle is always covered. Plus, we offer service specials, online tracking, easy parts ordering, and other features that make it simple to get the help you need.
Used Inventory
In addition to our amazing stock of Mazdas, we offer pre-owned vehicles from the world's largest automakers, including Toyota, Honda, and Nissan. If you are ready to upgrade your driving experience, lets talk. We would be happy to answer all of your questions and work for you until you find your perfect vehicle. Give us a call, or simply stop in and say hello.