Can I Get a Car with Bad Credit?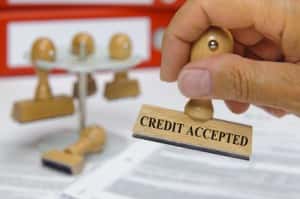 Unforeseen financial circumstances cause everybody to be late on a bill payment now and then. Unfortunately these bill payments can make big dents in a credit score you've worked hard to preserve. This low score seems like it always gets in the way of you getting the financing help you need. Luckily, a bad credit score doesn't mean that you'll automatically be turned down for a car loan. Here are a few tips for going about buying a car with poor credit.
Don't shy away from applying. Just because your credit score is lower doesn't mean you will be denied the help you need. You do need to be aware, though, that a lower score will probably mean that the best financing rates probably won't be available to you. Refinancing in the future for a lower rate might be possible.
Be sure that you choose a plan you can handle. Buying a new car is an exciting process that can, unfortunately, cause you to make some rash decisions along the way. Be sure that you will be able to easily pay for a vehicle that interests you. You won't be doing yourself any good by missing payments you can't afford and further lowering your credit score. Also consider making a larger down payment. This will help to lower your monthly payments, as well as shorten the length of your loan.
Explore other payment routes. Just because you've been turned down for financing at a dealership doesn't mean you can't still get the car you want. There are avenues open to customers with lower credit scores. A simple online search can help you find them. Understand, though, that finance rates will probably be higher.
Look at other places. You get turned down here, but you might get accepted there. Don't be afraid to shop around.
If you see a vehicle that interests you at Cox Mazda, we encourage you to apply for financing! If approved, we'll work with you to develop a plan that works for your needs. We help a wide range of people every day to get the financing help they need to pay for their new vehicle. You can start the process today by applying online. Regular, timely car payments can be your key to getting your credit score back on track.