Choose a Used Mazda Over a Toyota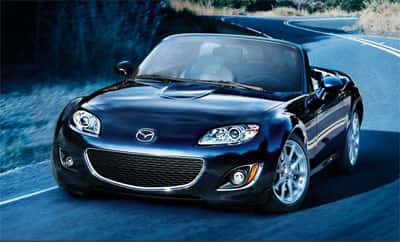 So your old car has gone in for its last oil change before it finally heads out to pasture. You're not worried, though; finding a new car is exciting. Chances are that you're looking to buy used, too.
Cox Mazda has one of the best selections of used cars near West Samoset. The Mazda brand continues to be popular thanks to a dedication to strong design, great fuel economy, and a comfortable riding style. Buying used allows you to enjoy the same great qualities while paying much less than used price.
A Mazda vehicle is also a great choice over a Toyota. Even for non-hybrids, Mazda's offer some of the market's best fuel economy thanks to new SKYACTIV technology. They also offer sportier takes on traditional car classes. A Mazda is always going to be more exciting than a Toyota.
Finding What You Need is Easy at Cox Mazda
By far the quickest and easiest way to see what's available in our used Mazda stock is to check out our online inventory. There, you'll be able to search vehicles by options like model, year, mileage, fuel economy, and even trim level.
Each of our vehicle pages is also filled with all the vital information you need to know about a vehicle. This includes:
Tech specs
Equipped features
A photo walk-around of the outside and a tour of the inside
We're also pleased to give you access to a free AutoCheck report. AutoCheck is one of the best ways to see exactly what a vehicle has been through, including past maintenance and any accidents. This way, you know exactly what you're in for.
Visit us in Bradenton
See anything in our inventory that interests you? Drop by our dealership to take it out for a test drive! Cox Mazda is located at 3101 Cortez Road W, in Bradenton, just a short drive west of the Sweetbay Supermarket. We're also just a short drive from many different communities around the Suncoast, including West Samoset.
We're pleased to be a part of the Cox Auto family, one of the oldest and most trusted names on the Suncoast for over 80 years! If you have any questions, please contact us.