Cox Mazda in Bradenton Carries Used Ford Vehicles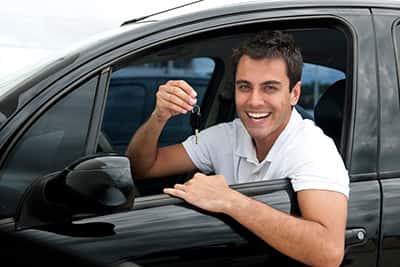 While we do specialize in new Mazda sales and service we also have a huge inventory of pre-owned cars and trucks – including high-quality vehicles from Ford! Ford and Mazda were close partners for years, so maybe it makes sense  we're excited about the offerings from Ford here at Cox Mazda, especially the vehicles that don't have a counterpart in the Mazda lineup. If you're shopping for a used car in the Tampa area, consider one of these excellent used Ford models here at Cox Mazda in Bradenton:
The Ford F-150 has long been a popular vehicle in the United States. Well there's good reason for that. A used F-150 represents an awesome value for someone who needs a hard working truck at a reasonable price. With both high-efficiency V6 models, and heavier towing V8 models, crew cab, regular cab, long and short beds, and more, there's a Ford F-150 pickup for just about everyone.
The Ford Mustang is one of the most iconic sports cars in the world. Again, there's a reason that the Mustang started the pony car segment in the '60s and has basically dominated that area for the last half century. The current Mustang offers incredible performance at a bargain price. Why look anywhere else but this iconic coupe when you decide you want to drive a sports car?
The Ford Focus has grabbed the attention of Tampa area drivers because of its stellar design, its comfortable spacious interior, and its high efficiency powertrains. Not to mention that the hatchback version packs tons of versatility and the ST high-performance variants bring new meaning to the hot hatch segment.
The Ford Edge is a popular crossover with many benefits: it offers the fuel economy you want with all the comfort and convenience. Of course, one of the main draws of the Edge is the striking exterior, nothing out there on the road looks quite like it, and if you want to stand out, that's a good thing.
Come visit Cox Mazda at 3101 Cortez Road West in Bradenton, FL today to drive the latest Mazda vehicles or the cars in our outstanding used inventory. We're happy to help you find your next car seven days a week, and we hope to see you soon