Cox Mazda is the Source for Used Cars in Bradenton, FL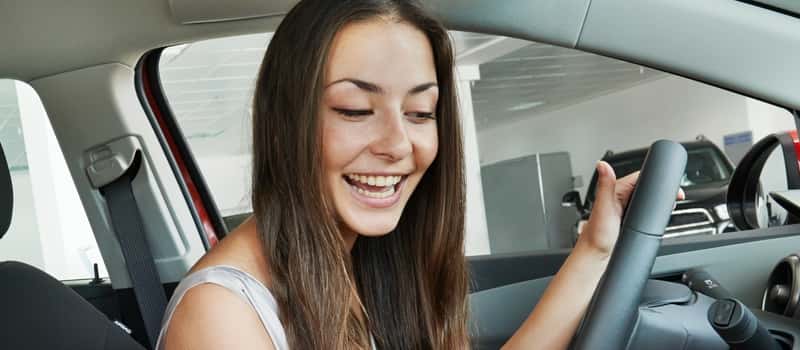 If you're looking for used cars in Bradenton, FL, then you know to visit us at Cox Mazda, right? We know you come to us for your brand new Mazda vehicles, but we carry a diverse selection of gently-used cars, trucks, and SUVs from many different auto manufacturers.
There are plenty of advantages to buying a used car instead of buying a new one, especially when you visit Cox Mazda.
An Incredible Variety
When you're looking for your next car, you don't want to have to shop all around town, do you? We know that we don't, and that's why we have so many different used vehicles to choose from. We carry BMWs, Dodges, Chryslers, Fords, Chevrolets, and of course, Mazdas. And whether it's a pickup, a sedan, a minivan, an SUV, or a crossover, we're confident there's something for you in our used vehicle inventory.
We Provide Auto Check Vehicle History Reports
One of the biggest fears that many drivers have when driving home a used car is that the previous owner did not take proper care of the vehicle. Now you can put those fears to rest thanks to the Auto Check vehicle history reports that we provide on all of our used vehicle. An Auto Check report eliminates the mysteries of used car buying. You'll have a full record of previous maintenance, along with detailed information about past ownership.
Certified Pre-Owned Mazdas
For drivers seeking a little extra confidence in their used cars, we recommend driving home a Certified Pre-Owned Mazda. In order to earn the coveted Certified Pre-Owned (or CPO) label, a vehicle has to pass a strict inspection process, but a CPO Mazda gives you more than just peace of mind. You'll also get a 12-month/12,000-mile limited warranty, a 7-year/100,000-mile limited powertrain warranty, and much more. New car benefits at a used car price; that's a win-win.
Drive Home a Used Car Today
If you're in the market for your next car and are looking to save some money, visit your Bradenton used car experts at Cox Mazdaat 3101 Cortez Road W. Even if you aren't quite sure what you need, we'll be glad to help match you up to the used vehicle that best fits you; it's our job! Contact us today to get started in your vehicle search.