Five Great Road Trip Songs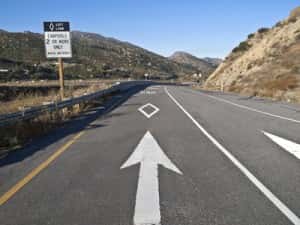 Regardless of who you're going on a trip with, there's a good chance that at least a few of the people in your car will have headphones in. Maybe they just don't like your taste in music, maybe they're secretly listening to nothing and trying to sleep through the drive, but we think you should try to get everyone involved in the fun of the trip. One of the best ways to get driver and passengers in harmony (if not harmonizing) on a road trip is by picking the right music.
Some songs are just able to break through walls of taste and noise-canceling earbuds. Here are five of our favorite road trip songs; feel free to add your own suggestions in the comments!
Journey's Don't Stop Believin' – Don't run away, we promise that the list isn't full of karaoke sing-alongs, but this one is well enough known across the generations thanks to its original popularity as well as its appearance in Glee. Starting off with a groaningly cheesy sing-along is good for everyone.
The Who's Baba O'Riley – Some of you better know this song as "Teenage Wasteland," but no matter what you call it, it's a great song to pump everyone up to that lacks the cheesy feeling of Journey.
The Beatles' Drive My Car – We think this one is pretty self-explanatory
Simon & Garfunkel's America – There are not many bands more quintessentially American than Simon & Garfunkel, and this is possibly the perfect song for cruising down the old highways, for stops between greasy spoon diners.
Edward Sharpe & the Magnetic Zeros' Home – Okay, if you time it right, you can get this to play just as you're getting back from the trip. If you can play it up as a coincidence, more power to you; we won't tell anyone.
You had better believe that we had a hard time narrowing this list down, but we figured it was a good thing to do while getting our oil changed. By the way, if you're heading on a road trip, you might want to schedule a service appointment with us for your oil change. The last thing you want on the road is needing to take your car into some unfamiliar garage.