Going the Extra Step to Take Care of Your Car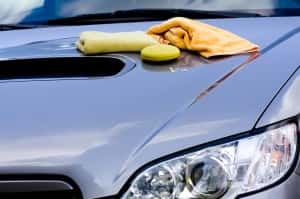 There comes a time in many drivers' lives when they realize they haven't been the best to their cars. Despite all their cars have done for them, they still toss empty soda cans in the back seat, drop failed lottery scratch-offs on the floor, and leave packs of gum to melt on the dashboard.
You wake up one morning a few months ago and decided to change all that. You've been up on your regular maintenance by coming to the Cox Mazda service department. If you're looking to go the extra step, here are a few things that you might not be doing.
Put Waxing in Your Own Hands
Though I like to wash my car by hand, I sometimes leave to the automated wash to do it instead. I always invariably do the wax job myself, though. Often times, an automated wax just doesn't cut it. And if you've seen a hand-applied coat of wax, you'll realize that there's no comparison.
So the next time you wash the car, break out the tub of wax and a few micro-fiber rags and get to work. Make sure you've parked the car in the shade. Rainfall following your wax job can also ruin a good job. I make sure to at least let things set for a good twelve hours before exposing them to the elements.
Give the Wheels Some Love
Your wheels often get overlooked when washing the car. Depending on the types of wheels you have, there are different cleaners and protectors available at auto stores. A bucket, a soft brush, and these cleaners are all it takes to really make your wheels shine.
Do a Deep Clean of the Interior
You're probably already vacuuming your car, but you can take it one step further. An upholstery shampoo for cloth seats can help to get out deep dirt and stains, as well as give your car a fresher smell. If you have leather seats, be sure to get a specialty cleaner, moisturizer, and protector. Leather likes to stay hydrated, so this step is crucial to prevent cracking. Special vinyl cleaner and protectors can also help you to protect the color on your interior's other surfaces.