How Mazda Built a Cleaner, Strong Diesel Engine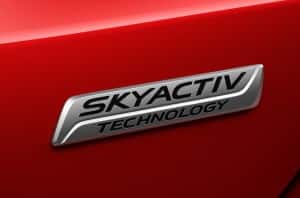 Diesel engines don't have the best reputation in the United States. Many people look over the good qualities they have to offer, such as tremendous power and strong fuel efficiency, and just focus on the noxious exhaust that older diesel powered vehicles spit out.
Recently, some manufacturers have tried to change diesel's dirty image and replace it with a more environmentally friendly one. The fuel efficiency was already there, so all it took was some heavy after-burn equipment to clean up the exhaust.
The SKYACTIV-D Clean Diesel
Mazda thought that this cumbersome equipment, which only slows the vehicle, should be unnecessary. It was like putting a band-aid on a much bigger problem. So Mazda engineers decided to take the diesel engine back to the drawing board, do away with the bad qualities, and enhance the good ones.
The result is the SKYACTIV-D clean diesel engine. The SKYACTIV-D burns fuel so cleanly that it requires no heavy after-burn equipment to clean up the exhaust. Its diesel exhaust is so clean it will pass even the most stringent of emissions tests.
The SKYACTIV-D is currently equipped in the 2014 Mazda6 Twin-Turbo Diesel model. Working with the 2014 Mazda6's incredibly light, high-tensile steel structure, the diesel engine grants it an incredible highway fuel economy of 40 mpg.
A Mechanical Work of Art
The real beauty of SKYACTIV-D engine is in its engineering. Here's how Mazda achieved clean burning and high fuel efficiency.
Because the SKYACTIV-D holds the world's lowest compression ratio of 14:1, engineers were able to shed heavy components off of the engine, reducing overall weight by 10%.
A lower compression ratio means fuel combusts more uniformly, dramatically decreasing the amount of soot and nitrous oxide compounds that are formed.
Cold starts and consequent misfires have always been a problem for diesel engines. Mazda alleviates this issue by cycling hot exhaust around the combustion chambers, quickly raising internal engine temperature and creating more efficient burning.
The 2014 Mazda6 Twin-Turbo Diesel at Cox Mazda
The diesel model of the Mazda6 should be arriving soon at Cox Mazda. If you would like to learn more about what it will have to offer, feel free to contact the Cox family. This is going to be a game changer that fuel-savvy drivers will not want to miss.