Important Lessons From a Youthful Roadtrip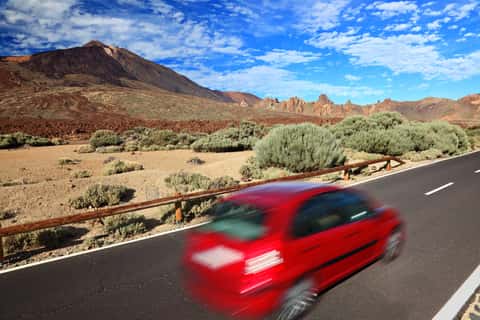 I am convinced that everyone has a list of "stupid things they did in their youth," and for me, that was taking a road trip to Seattle with a high school friend. Make no mistake, there are no regrets associated with the bulk of that list, but there certainly are things that I wish I knew then now that I'm older.
Before living in Florida, I grew up in Illinois, which may give you the idea that a cross-country road trip to the west coast is somehow less foolish than if we started here in Bradenton. It is not.
So we loaded up my trusty Chevy Beretta (which was nearly as old as I was) with everything we thought we needed (which was not enough), loaded our wallets up with graduation money (which was also not enough), said goodbye to our parents, and hit the road.
After about nine hours of driving, we heard a strange noise coming from his side of the car. So we pulled off at this small town in Iowa, where the only signs visible from I-80 were for a nondescript motel and a restaurant called "The Happy Chef."
Figuring this was as good a place as any to stay the night, we booked a room at the motel, went to eat, and then came back to the car and started it back up. The noise was still there, maybe a bit louder, and we found a slightly slippery, greyish liquid slowly pooling beneath the Beretta.
There was, of course, only one mechanic in the town, and while it didn't feel like we were getting scammed, as he replaced my coolant pump, looking back on it, I'm sure that he somehow knew we had wallets thick with graduation money.
We had to decide whether we'd head on home or continue out to Seattle with our budget crippled. Remember, I said that we weren't in the habit of making smart choices at the time.
That's the beauty of age, though. You don't know you're doing something stupid at the time, and as you get older, you can just look back and laugh at your naiveté. If I've learned one thing from it all, though, it's to always visit a trusted mechanic before hitting the road for a vacation.