Mazda Has a Full Line of Fuel-Efficient Models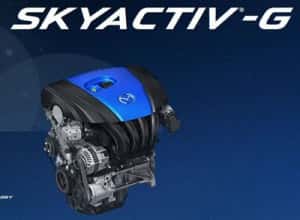 In addition to producing less noxious emissions and carbon dioxide, driving a fuel-efficient car can also save you quite a bit on your annual fuel bill. Thanks to some new engine technology from Mazda, you no longer need to pay a lot of money to do this either. Using their own patented SKYACTIV technology suite, Mazda has dramatically increased fuel efficiency on its whole line — with models reaching over 30 mpg and 40 mpg — including popular models like the compact Mazda2, the Mazda3, and the full-sized, four-door Mazda6.
The Mazda2 Stays a Favorite
A sub-compact vehicle with a price tag that starts around $14,000 and a fuel economy of 35 mpg on the highway, the 2013 Mazda2 is the perfect car for students, commuters, and anyone who is looking for a well-equipped, well-priced option. It also delivers Mazda's classic streamlined design and signature smiling grille.
The Mazda3 Gets a New Look and More for 2014
Thanks to its sporty design and compact body, the Mazda3 has become one of the most popular nameplates in the world. For the 2014 model year, the Mazda3 gains an aggressive new grille and an even more streamlined look. Depending on the engine and transmission choice, the Mazda3 comes with a maximum estimated fuel economy of 41 mpg on the highway.
The Revolutionary 2014 Mazda6
Mazda redesigned the Mazda6 for the 2014 model year, most notably by decreasing body weight using lighter, yet stronger materials. A new drivetrain also helps to give the Mazda6 a class-leading fuel economy of 38 mpg.
Mazda has also designed a diesel version of the Mazda6, with an estimated fuel economy of 40 mpg on the highway. According to Mazda, this new style of diesel technology "delivers the driving performance of a 4.0L V8, the cleanliness of the latest clean gasoline engines, and the fuel economy of a hybrid." While this diesel option isn't available just yet, our sales associates will be happy to supply you with the latest updates.
Learn More at Cox Mazda
If you would like to take any of our current Mazda models out for a test drive, we encourage you to stop by our dealership. We're located at 3101 Cortez Road W. in Bradenton, just a short drive from Tampa, Sarasota, and St. Petersburg.
If you have any questions, please don't hesitate to get in contact with us.