Mazda Plans to Phase Out Spark Plugs with New Gasoline Engine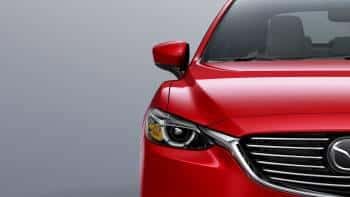 Always at the cutting edge of innovation, Mazda is at it again—and this time, they're looking to revolutionize gas-powered engine technology by doing away with spark plugs. Yes, you heard that right. In 2018, Mazda reportedly will release the very first production HCCI engine (which stands for homogeneous-charge compression ignition), which nixes the need for spark plugs and functions similar to diesel engines without them. The really intriguing part is HCCI is said to offer a 30% boost in fuel efficiency, sure to make any consumer sit up and pay attention. Intrigued? Read on to learn more!
Goodbye, Spark Plugs
HCCI is said to be the next generation of Mazda's SKYACTIV® TECHNOLOGY and works by igniting the air-fuel mixture inside each engine cylinder using only pressure. In addition to substantially boosting fuel economy, HCCI also reportedly enables automotive engineers to coax more power from smaller-displacement engines—an enticing prospect, indeed, for automakers who are constantly looking for ways to downsize their engines in order to meet increasingly strict fuel economy standards.
The new Mazda3 will be hitting the road in 2018 equipped with the first production HCCI engine and its accompanying fuel economy boost of up to 30%. Other vehicles in the Mazda lineup will reportedly follow with HCCI engines of their own. In addition to the new HCCI-equipped Mazda3 that is heading our way next year, Mazda will also reportedly be launching an electric car sometime in 2019 that could boast the addition of a gasoline range-extender.
While other automakers have experimented with HCCI technology in the past, including General Motors, Volkswagen, and Mercedes-Benz, Mazda will be the first to put it to work in a production model.
Keep in Touch!
To stay in the know about exciting Mazda innovations like the forthcoming HCCI-equipped Mazda3, keep in touch with the team at Cox Mazda. As drivers wait for this new technology to hit the market, they can browse Mazda's current lineup of top-quality vehicles and test drive their favorites. Come see us today at 3101 Cortez Rd. W. in Bradenton, FL, or contact our team with questions!