The Mazda6 Clean Diesel Takes Home the Gold at Indianapolis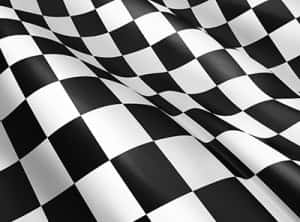 In a first for a diesel-powered car, the #70 SpeedSource Castrol Edge Mazda6 SKYACTIV-D Clean Diesel won first place in the GX class at the Grand-Am Brickyard Grand Prix at the Indianapolis Motor Speedway on July 26. This win not only cemented the Mazda6 Clean Diesel's place in history, but also proved the incredible power and agility that Mazda has achieved with their SKYACTIV vehicle technology.
To stay true to the original design, engineers built the Mazda6 Clean Diesel racer's engine with 51% stock parts, making it 63% stock by weight. The racer was an excellent ambassador for Mazda's stock vehicle engineering, and demonstrates the advantages of owning a Mazda to drivers everywhere.
The conventional Mazda6 Clean Diesel is equipped with a SKYACTIV-D 2.2L Twin Turbo Diesel Engine, developed by Mazda from the ground up to burn more efficiently, eliminating most noxious emissions. More efficient combustion also means more power output without sacrificing a high mpg rating. The Mazda team combined their clean diesel technology with a light vehicle weight to achieve an amazing fuel economy of 40 mpg on the highway.
Mazda managed to reduce the weight of all Mazda6 models by developing a completely new frame. Composed of 61% high-tensile steel, the body is both lighter and stronger than before. It also adds more rigidity, which makes for an overall smoother driving experience.
Test Drive the All-New 2014 Mazda6 at Cox Mazda
We don't sell race cars, but a standard 2014 Mazda6 is about as close as it gets. If you'd like to take the Mazda6 out for a test drive or learn about how you can get one of the upcoming diesel production models, we encourage you to stop by our dealership. We're located at 3101 Cortez Road W. in Bradenton, just a short drive from many communities in the Tampa, Sarasota, and St. Petersburg areas.
If you have any questions, feel free to contact us. We're proud to continue to sell revolutionary vehicles like the 2014 Mazda6 to area residents, and we look forward to meeting you!