What Does that "W" mean and Other Questions About Motor Oil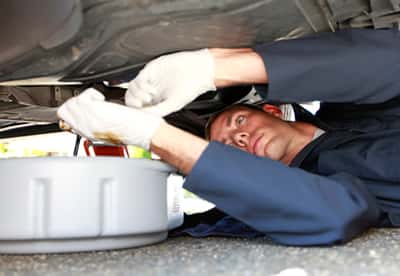 So you took the leap and decided to change your motor oil. You went by your vehicle's manual, got the right equipment, including the correct filter and the correct oil type, and went to work. There was a little spilled oil, but other than that it went great. You've entered the fledgling stages of vehicle care, but you seem to have more questions about motor oil than when you started.
Even if you're not comfortable with changing your oil, you still should understand the basics. For example, you'll want to make sure to check the oil level and top off the tank every once and while. To do this though, you need to make sure that you have the right kind of oil, and that requires a little bit of understanding.
And when it comes time for that oil change, Cox Mazda can help. Thanks to our dedication to professional level maintenance, we continue to be one of the best places around Bradenton and Tampa to take care of oil changes and other vehicle services. We can also provide you the oil you need for your car. Next time you need a change, make a service appointment.
Making the Facts About Motor Oil Less Murky
Here are answers to a few common queries about motor oil.
So what does that "W" mean? The "W" simply means "winter," indicating the oil is designed to perform at lower temperatures. As temperature decreases, the oil's viscosity increases. Special compounds in the mix help to keep the oil more fluid in colder weather. This allows it to still reach and protect different engine components.
What do the numbers on motor oil mean? All oils have a different viscosity and are designed to fit different types of engines. Use the wrong kind of motor oil in your engine, and the oil probably won't be able to reach and protect vital parts. The numbers on a motor oil bottle help delineate these different viscosities. This is why it is important to look in your manual and see which type your car needs.
Are synthetics okay to use? Absolutely. While in the past, synthetics may have been inferior to conventional motor oils, today, they are just as good if not better. Many manufacturers say you can go longer between oil changes by using their synthetic, making up for its greater cost.