Skyactiv-D: Reinventing the Diesel Engine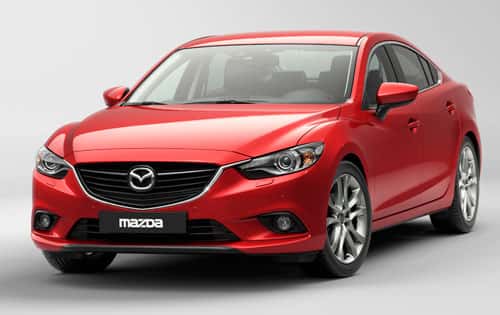 There has been a lot of attention paid in recent years to the production of fuel-efficient hybrid and electric automobiles. There's good reason for the buzz, as many of these engines have really shifted the focus of auto manufacturers toward fuel efficiency. While some of these hybrid and electric engines are still able to produce an adequate driving experience, others leave consumers underwhelmed and disappointed.
Fortunately, recent models have introduced more efficient and advanced technologies into traditional combustion engines to maximize both fuel efficiency and output. While there's a lot to be said for all these technologies, the introduction of Mazda's Skyactiv-D diesel technology could change the way we see the relationship between incredible fuel efficiency and a thrilling driving experience.
Changing the Game
Fitted to the all-new 2014 Mazda6, the 2.5L Skyactiv-D engine will produce up to a groundbreaking estimated 56 mpg. The world's first low-compression diesel engine is able to cut costs—making the Mazda6 with this engine incredibly affordable—while producing an incredible amount of fuel efficiency. In addition to saving money at the tank, drivers of the new Mazda6 will also be sitting at the helm of a two-stage turbocharged system. This system will hold a small turbine to increase low-end torque in addition to a larger turbocharger that boosts high-end horsepower. The low-compression diesel engine further increases fuel economy by shedding weight with pistons that are ¼ lighter and an aluminum cylinder block that drops 55 pounds.
How it Works
For years the problem with diesel engines was that while they were potentially more efficient and cheaper, they also produced significantly more pollutants in the form of nitrogen oxides and soot caused by the high pressure and temperature of diesel combustion. More technologically advanced modern diesel engines meet pollution standards by delaying combustion until the piston begins its descent. While this does the job of making the diesel engine more green, this set up also noticeably decreases the power and efficiency of the engine. Mazda's new Skyactiv-D engine responds to this problem with new fuel injectors and exhaust valves, incredibly dropping the compression ratio from 16.3:1 to 14.0:1. The powertrain sees an additional power boost from the two-stage turbocharged system.
Come See the Mazda6 at Cox Mazda in Bradenton
While we can expect the 2014 Mazda6 to arrive sometime around the end of this year, Cox Mazda has a full lineup of 2013 Mazdas that utilize Mazda's advanced SkyActiv technology. Come in today and find out all the exciting things being produced by the engineers at Mazda.