Staying on Top of Home Vehicle Maintenance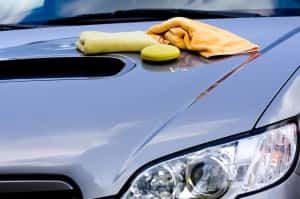 When it comes to vehicle care, there are a lot of things your home garage probably isn't equipped to handle. Without a full automotive tool kit hiding between the golf clubs and the rowboat, it would be tough to do things like a timing belt replacement or a brake repair. Not having a clue of where to even start with any of these would stop you from doing them in the first place.
Luckily, Cox Mazda has a dealership service center capable of tackling major repair and maintenance work. Even with a novice's knowledge, though, there are still things that you can do to make sure that your car stays in good shape and that you stay safe on the road.
Maintenance You Can Do at Home
Carry extra motor oil with you in the trunk: even if you don't feel comfortable changing you oil, it's still good to have some on hand. Why? During operation, heat from your engine burns off motor oil. This is why it's important to check your oil level from time to time. If you don't, you could run the risk of engine damage. Make sure you use the right kind of oil, though. Check in your vehicle's manual for the right type to use. Keep several bottles in a plastic bag in a box in the trunk (the bag helps to prevent leaks).
Check on your wiper blades: the hot Florida sun can really do a number on the rubber blades of your wipers. Heat and UV radiation will cause them to crack, preventing them from being able to properly wick away water from your windshield. The last place you want to be is stuck in a Suncoast rainstorm with bad blades. No worries, though—they are cheap and easy to change out.
Regular washes and waxes: washes help to get to dirt, grime, and salt off of your car, and wax helps to protect it afterwards. A nice coat of wax helps to protect your paint from UV radiation from the sun and salty sea air. Without it, these elements will slowly eat away at your paint, leaving your sheet metal exposed to rust. Your car should get a nice wax job about once a month.
Have Bigger Problems? Come to Cox Mazda
When you find there's any issue that's beyond your skill set, we encourage you to make an appointment with our service team. Either give us call or use our online scheduler. Our dealership is located at 2900 Cortez Road West, in Bradenton, just a quarter mile to the west of the Sweetbay Supermarket. Our team is here to help you to keep your car running smoothly.