Surviving a Road Trip With a Companion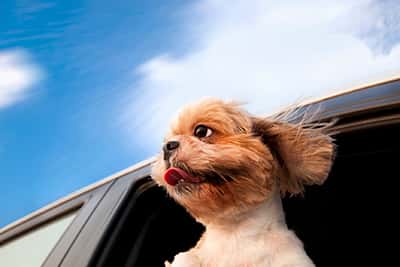 One of the truest tests of the strength of a friendship is traveling a long distance together. Spending every waking and sleeping moment at that person's side, seeing them eat, listening to them complain, and hearing all of their lame stories several times.There are skills required for traveling with friends, skills that take a lifetime to learn.
While you're on that road, you're going to need a car to take you from point A to B. From the smaller and more intimate to the larger and more spacious, Cox Mazda wide range of vehicles for great prices, including new Mazda's and pre-owned models. Our selection has made us one of the best places to shop around Bradenton, Tampa, and Sarasota.
Tips for Traveling With People
Here are a few tips for traveling with a variety of different folks:
Traveling with…your mom: most moms are just happy to be spending time with their son or daughter, especially if they don't approve of the way that you're living your life. Reign in the situation by talking about things you both love. After all, she is your mother, and apples rarely fall too far from the tree.
Traveling with..your dad: in comparison to Mom, Dad doesn't care about much. You'll probably be more focused on thinking of subjects to talk about than thinking of ways to avoid them. One of the easiest ways to get Dad talking is to make a "Dad Mix-tape" featuring his favorite tunes. A touch of Journey may be all it takes to open the flood gate to all those old stories about college you always asked to hear…as well as those you didn't.
Traveling with…an old friend you haven't seen in awhile: you were good friends at one time, but distance has slowly strained your relationship. A happenstance road trip has brought you together again, but you're worried that maybe you've drifted too far and that you're actually going to be traveling with a stranger. Begin by talking about your good old "glory years" together, but don't stay too long on the subject. Use the chance to make new experiences and find out why you became friends in the first place.
Traveling with…a dog: above all, most dogs love driving in the car. More specifically, they love going places with the family. If you're unsure about how a pet it going to handle during a road-trip, bring a crate to put in the rear of the vehicle. The last thing you need is for a unruly pet to get up in the driver's space and cause an accident. Even if you know your pet pretty well, it's still good to keep them either contained or in a seat harness.