The Birth of the Mazda MX-5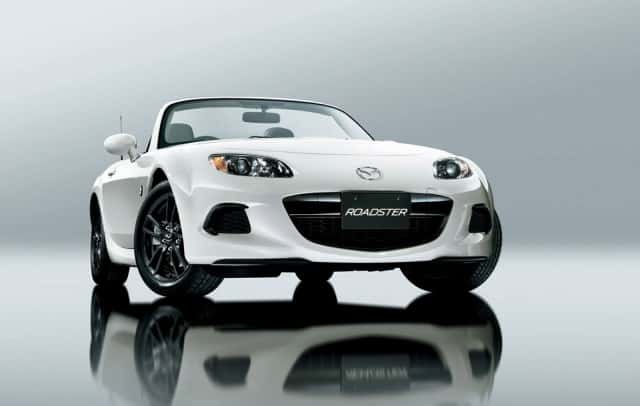 Roadsters and coupes have been around for generations, but here at Cox Mazda in Bradenton we know that there are none quite as iconic as the Mazda MX-5. With a pedigree dating back to the 1960's, the MX-5 roadster has a history that is both rich in technical detail and cultural value. A great deal of thought and engineering went in to every inch of the MX-5 and it certainly shows. Join us as we discuss the history of lightweight sports cars, the MX-5's conceptual development, and finally, where the MX-5 stands in today's lightweight two-door market.
Origins of the Lightweight Sports Car
Two-door coupes have been around since WWII, but it wasn't until the 1960's where affordable, compact, and thrilling automobiles had become a popular commodity. They were lightweight, powerful, and because the majority of these cars had open tops, everyone wanted to feel the wind in their hair. The 1970's caused a huge change in the way these cars were manufactured, however. New safety and emissions regulations were stricter on this particular vehicle market, and in order to meet some of these standards, automakers resorted to making bumpers larger and added more steel to increase the rigidity of these vehicles' bodies. As the lightweight sports car continued to get heavier and less powerful thanks to reduced engine output to meet emission standards, the roadster was slowly losing ground. That is, until the 1980's, when the idea of the Mazda MX-5 came to fruition.
Shaping the Future for Roadsters
A strictly Japanese vehicle, the Mazda MX-5 was designed to be within its own league of compact car. Instead of mimicking the typical roadster sports vehicles of the 1960's, the Mazda MX-5 Miata was a concept in infusing Japanese culture and complex engineering. Using aluminum and stainless steel in order to keep the MX-5 light yet efficient cemented this car as a revolutionary its class. Also, the MX-5 development team realized that while convertibles are enticing, adding a soft top that was operated manually was integral to keeping the elements at bay while still enjoying the ride that the MX-5 had to offer.
The MX-5 on the Road Today
After being formally introduced to the U.S. market in 1989 and achieving rapid success, the Mazda MX-5 was truly a rebirth of the lightweight sports car. Now it is not uncommon to see similar models cruising all around your neighborhood. For more information about the MX-5 and its availability on our lot, contact our sales staff by dialing 888-260-1691. You have to experience one for yourself!