The Pro Mazda Series Revs Up for Racing Action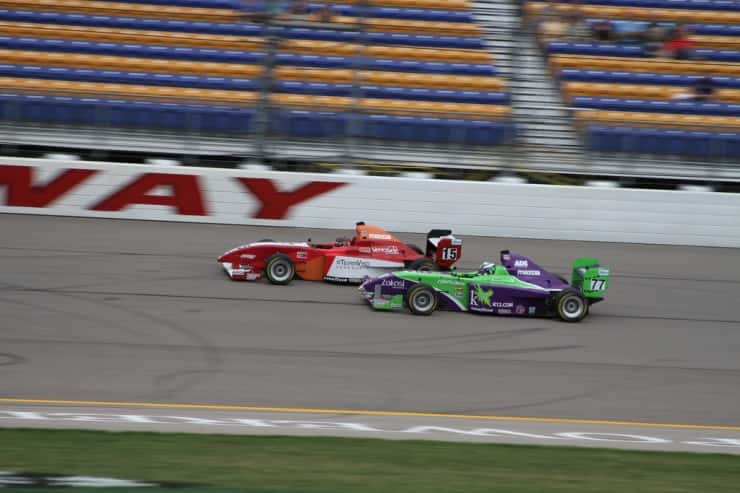 The Pro Mazda Racing Series, a minor league of sorts for INDYCAR, is transforming their racing schedule with a breath of new life that should excite racing fans everywhere. As avid fans here at Cox Mazda in Bradenton, we've heard some exciting news about how the upcoming season will be structured.
Mazda's Road to Indy
As INDYCAR's ladder system, Mazda's Road to Indy works to prepare drivers for their destination at major races like the IZOD IndyCar Series and the Indianapolis 500. It was founded in 2010 to help develop the skills of their drivers and provide a clear and straight path to the destinations that they dream of.
Pro Mazda is the second rung of the ladder, with the first being the U.S. F2000 National Championship. In the quest to the top, the drivers will then proceed to the Firestone Indy Lights, and later the IZOD IndyCar Series.
Intense Race Schedule
Among the 16 races for the Pro Mazda Series, nine will be high profile and five are partnered with the IZOD IndyCar Series. The terrain available will be ranging from traditional oval racing, road courses, and street circuit for an exhilarating mix that will keep the drivers on their toes.
The schedule is slated to begin on March 1st and 2nd at the Circuit of the Americas track, in Austin, Texas. The Circuit of the Americas track is the first Grand Prix facility built for that exact purpose in the United States. The facility has a 120,000-fan capacity and spans 3.4 miles in the circuit on its 1000-acre space.
Pro Mazda Car Specs
Our Cox Mazda staff thinks the tracks are cool, sure, but we really want to know about the cars! The open-cockpit carbon fiber chassis that the participating cars have was introduced in 2004 and is continually being improved upon. The aerodynamic design and lightweight material helps the drivers achieve unprecedented speeds.
Under the hood is a 1.3 L, 260 hp Mazda "Renesis" rotary engine. The suspension is 5-way adjustable shock absorbers by Ohlins with an adjustable rear sway bar and cockpit adjustable front sway bar. The Cooper tires are found on the 13-inch BBS forged alloy wheels, which are as functional as they are fashionable.
Cox Mazda Loves Racing
As dedicated racing fans, we love to see how the gains in the racing world are incorporated into technologies used on new Mazda models at our dealership. When you're interested in test driving the latest in Mazda engineering, take a trip down to Cox Mazda in Bradenton. Our address is 3101 Cortez Road West — you'll find us between 34th Street West and 26th Street West on State Highway 684. We hope to serve you soon!