Travel the Pet-Friendly Way: Tips for Driving with Your Cat or Dog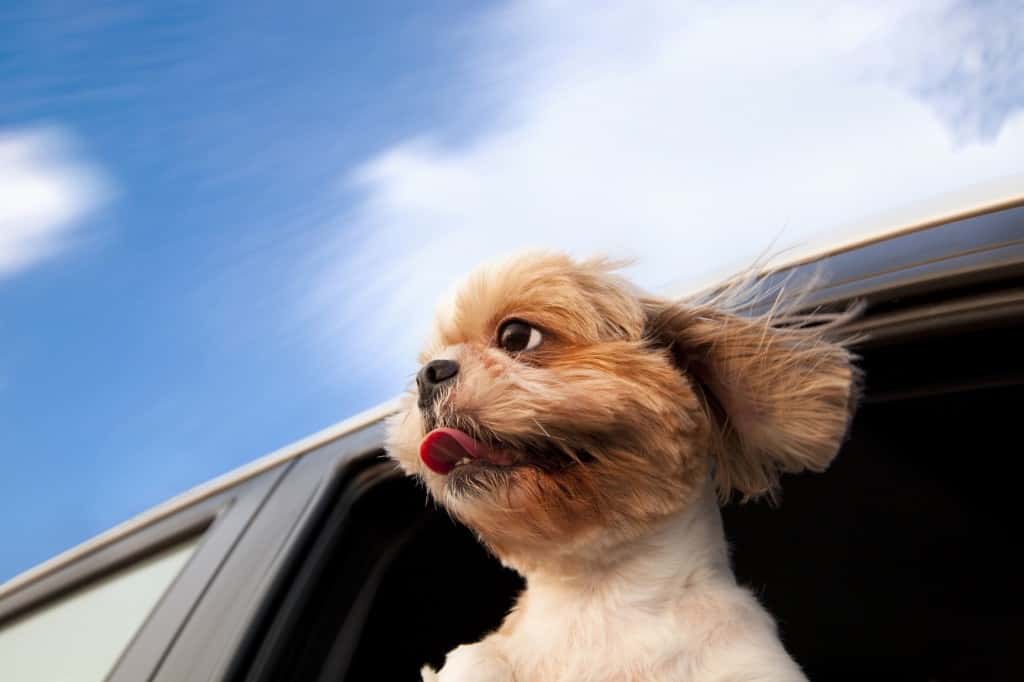 Driving around the Tampa area you'll often see pets sticking their heads out of their owner's car, taking in the sunshine and the thrill of going really, really fast. Cars aren't always safe for your dog or cat, though, so here at Cox Mazda in Bradenton we have some tips to make sure your furry friends have nothing to fear on the road.
Pet ID Tags
Before you leave, your pets should have collars with visible ID tags. These tags should display their name, your name and phone number, and their rabies and vaccination tags. If your pet has any medical conditions or dietary restrictions, it's helpful to put this on a tag, too. If your pet gets lost, a tag with this information could make all the difference.
Don't Let Them Interfere With Your Driving
Letting your cat or dog roam freely in the car can impair your ability to drive safely. If your pet keeps trying to get in your driving area, begging for attention, you'll need to find a way to either keep it in the back seat or crated for the trip.
Any pet store will have numerous options for safely restraining your pet for the drive, whether it's a dog-style seatbelt harness, car seat, a hammock, or a comfort-laden pet carrier or booster seat. There are also waterproof seat covers available to keep pet accidents and fur off of your car's seats.
Keep them Comfortable
Some pets absolutely love life on the road, but others can become uncomfortable and even sick in your car. Keep the following in mind so that your pets can feel as comfortable as they do at home.
Pets are more susceptible to heat stroke than we are, so never leave them in a hot car. They can fall ill from heat in a very short amount of time.
Feed and give your pets water a few hours before you leave, not right before, to keep them hydrated while not needing a bunch of bathroom breaks. If your pet is prone to carsickness, ask their veterinarian for recommendations.
If you have an older dog, using a pet ramp might help with their aching joints. Your veterinarian can also make recommendations on arthritis medications for an older dog, because car trips can be hard on their joints.
Pet Injury Coverage Add-Ons for Your Auto Insurance
Nobody likes to think of getting in an accident with their pet, but you should know what kind of coverage is available just in case. Many auto insurance companies have the ability to add pet injury coverage or even pet insurance as an option. Every auto insurance company is different, but a quick call or visit to their website will give you answers about their policies regarding pets. Some companies even cover pet injuries for free!
Cox Mazda Loves Pets
As a family-owned dealership in the auto business since the early 1900's, we've had our share of pets in the family! If your vehicle's interior has been beat up from years of having your pets scratching, shedding, or having accidents, bring it in to Cox Mazda to be detailed. In a quick turn around we'll have the inside of your car looking good as new. Schedule an appointment online and we'll get back to you ASAP!