Used Car Deals and Steals at Cox Mazda in Bradenton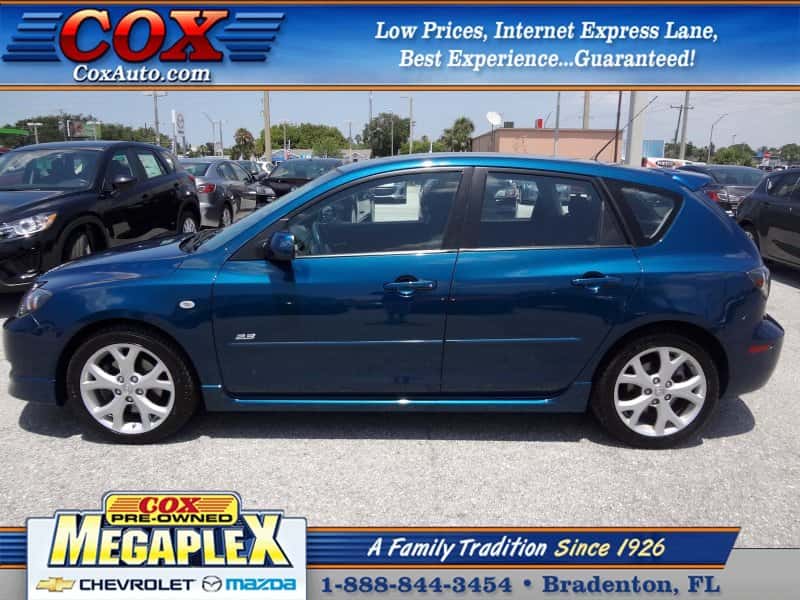 Finding a used car can be tough, and the last place you want to be is drudging through a used car lot in the middle of the summer. At Cox Mazda, we make it easy by delivering a comprehensive online inventory of pre-owned cars. That way, you can search from the comfort of your own desk, sofa, or easy-chair.
We're pleased to carry used cars, trucks, SUVs, and more, including some of today's most popular makes and models. We also have options for under $10,000!
Search for Exactly What You Want
We've set up our online inventory so you can easily find what you're looking for without having to browse through the options that don't. You can filter searches by:
Price
Body type
Year
Mileage
Fuel economy
Each vehicle page lists the important information you need to know when making a purchase decision, including:
Vehicle specs
Equipped features
A full album of pictures of the vehicle
A free AutoCheck report
AutoCheck is on Your Side
A lot of drivers feel at a disadvantage when buying a used car because they don't know as much as they would like to about the vehicle. AutoCheck vehicle history reports are filled with important information that allows you to look into the history of the vehicle. This includes any past recorded accidents or maintenance, as well as bad vehicle titles. It also lists mileage markers by date. By comparing the listed mileage with the maintenance, you can see how hard a vehicle has been driven and how well its been taken care of.
Why Not Take a Test Drive?
The only way to know if a car is right for you is if you take it out for a test drive. Visit our dealership to take any of our used models out for a spin. Cox Mazda is located in Bradenton at 3101 Cortez Road W., just a quick drive from many different communities around Sarasota, Tampa, and St. Petersburg.
Have questions? Please don't hesitate to get in contact with us. As a part of the Cox family, our team is pleased to continue to offer fantastic service to Suncoast drivers. We looking forward to hooking you up with a car you'll love.