Find Your Used Chrysler Town and Country at Cox Mazda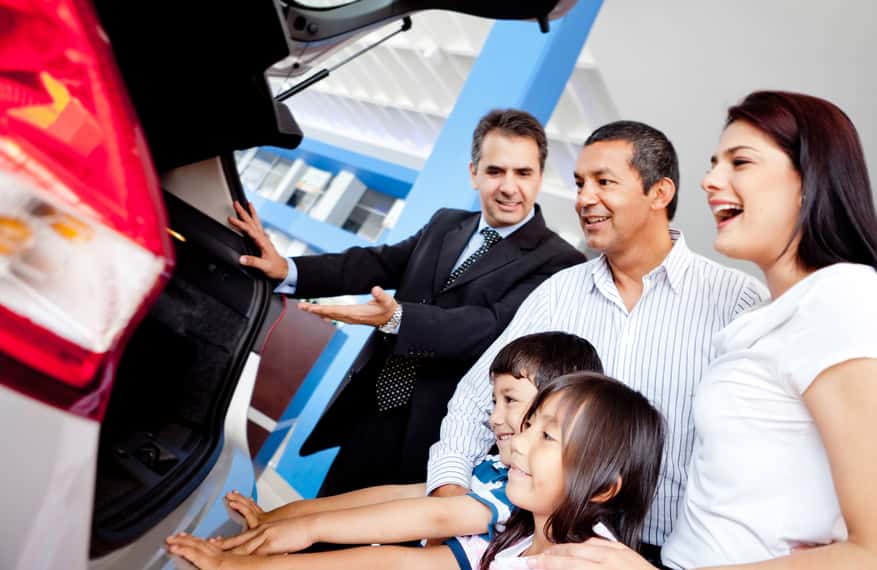 The Chrysler Town and Country combines two features rarely found together in a minivan: luxury style and utility. In addition to being a roomy minivan with innovations that support your busy family, the Town and Country has a unique body design that grabs the eye as it travels down the road. If you want the convenience of a minivan but don't want an anonymous looking vehicle, check out the Town and Country.
In addition to our selection of new and used Mazdas, we have used vehicles from lots of major automakers, and we often have used Town & Country models in stock at our Bradenton used car dealership.
Cleverly Designed Storage Spaces
The appeal of a minivan for most people is that it can accommodate a lot of passengers and a lot of gear at the same time. Unfortunately, the fit can get a little tight. That is why Chrysler has consistently refined the design of the Town and Country to take advantage of every square inch of space. The seats fold seamlessly into the floor to create a large inside space for hauling. In addition to the trunk, storage compartments built into the floor help you transport more of the things you need.
Innovative Driver's Side Door
The Town and Country can claim a lot of firsts, but one of their most distinctive innovations is the inclusion of a sliding door on the driver's side. This may not seem to be revolutionary until you try it. Having that extra entrance makes it easier than ever for a group of kids to pile into the van, or for you to unload groceries or packages. It is also a great help when you have to park in tight spaces.
Check Out the Used Chrysler Inventory at Cox Mazda
To find out more about the Town and Country and our current stock, simply contact our dealership. We would be happy to walk you through the vehicle, take you for a test drive, and offer you a competitive price. If you are interested in a used Chrysler Town and Country in Bradenton, visit Cox Mazda at 3101 Cortez Road W.