Find Quality Used Ford Cars at Cox Mazda in Bradenton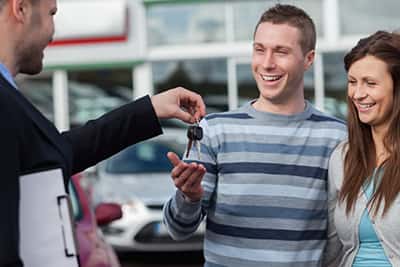 In addition to our stellar lineup of new and used Mazda vehicles, we have an exciting selection of used Ford cars available on our lot. Our Bradenton used car dealership is just a short drive south from Tampa, and we have all your needs covered. Check out our website, or contact us in person, to find out exactly what is in our inventory right now. These are just a few of the Ford vehicles we have to offer.
Ford Mustang
The Ford Mustang is one of the most popular sports cars of all time. Since it was first introduced, the Mustang has been known for its sleek styling, sporty performance, and thrilling handling. The iconic muscle car has undergone several significant redesigns over the past decade, and we typically have multiple different builds available for our customers. In addition to our comprehensive inventory, we offer competitive prices, and the assurance that your used vehicle has been inspected and updated by expert  mechanics. If you have always dreamed of owning an iconic Mustang, we can help you make it a reality .
Ford Focus
The Ford Focus has established itself as one of the most popular entry-level sedans on the market. This model has never been flashy or packed with bells and whistles, but it has always been functional, reliable, and affordable. If you are looking for a second vehicle, a car for a new driver, or simply a quality sedan that will not bust your budget, consider the Focus.
Ford F-150
The F-150 is almost as iconic as the Mustang. This pickup is synonymous with hard work, utility, and ruggedness. Ford has spent years refining the design to provide the kind of power and convenience that pickup drivers are looking for. If you need a truck for work, to handle rough terrain, or simply to be able to haul things when you need to, consider a used F-150. These vehicles retain their value for many years, and their engines are built to travel a lot of miles. If you purchase your used F-150 from Cox Mazda, you can be sure it has a lot of life left in it.
Experience the Cox Mazda Difference
Cox Mazda in Bradenton is your Tampa area dealership for well maintained used Ford cars and trucks. Take the stress out of finding and purchasing a used vehicle by working with us. We can make the process convenient and stress free, no matter what kind of vehicle you are looking for. The next time you are looking for a great used Ford, contact us.