Drive Home a Used Ford Mustang From Cox Mazda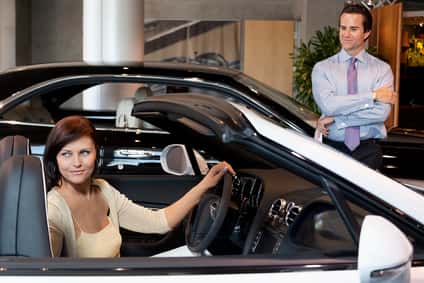 You read that title right right; here at Cox Mazda, we are proud to be your Bradenton used car dealer, offering one of the best selections of used Ford Mustangs this side of Tampa. You see, when a driver comes to us to trade or sell their vehicle, we're happy to work with them regardless of whether or not it's a Mazda, and we get our fair share of Mustangs at the store.
While the Mustang has been around for a while, we thought we would give you a glimpse at what you can expect out of some recent models we've had come through our doors.
The Tenth Generation (2010 to Present)
Although this model has quite a bit in common with the previous ninth generation model, it has differentiated itself in some notable ways as well. Here are just a few updates that you'll notice once you slip into the driver's seat:
Stability control has become standard
High-quality interior
Updated handling
More aggressive design
High-tech features like Ford Sync
The standard powertrain on the initial models was a 210 hp V6 engine with 240 lb-ft of torque. Of course, that's just the tip of the iceberg with the option of a 4.6L V8 capable of 315 hp. Safety features include four-wheel disc brakes, airbags for front-seat and side locations, and upgraded stability and traction control, which likely led to the vehicle's five-star safety ratings from the NHTSA.
The Ninth Generation (2005 to 2009)
This generation of the Mustang hit the streets with driver's choice of either a 4.0L V6 or a 4.6L V8. The V6 offered up 210 hp while the V8 brought 300 hp to the table. Whichever powertrain, though, the vehicle received some key updates over the years, including:
Navigation and satellite radio in 2007
Firmer suspension and high-performance brakes in 2008's Mustang Bullitt
More standard airbags also arrived in 2008
The 2009 Mustang featured the option for a glass roof
Find Your Mustang Today in Bradenton
Like we said, we get our fair share of Mustangs in at Cox Mazda, and as your Bradenton and Tampa used car experts, we do our best to keep you informed as to which are available. Of course, the best way to find out is to drop by our dealership for a test drive. Let us know what kind of Mustang you're looking for and we can try and keep an eye out.