Own the Road With a Used Mazda RX-8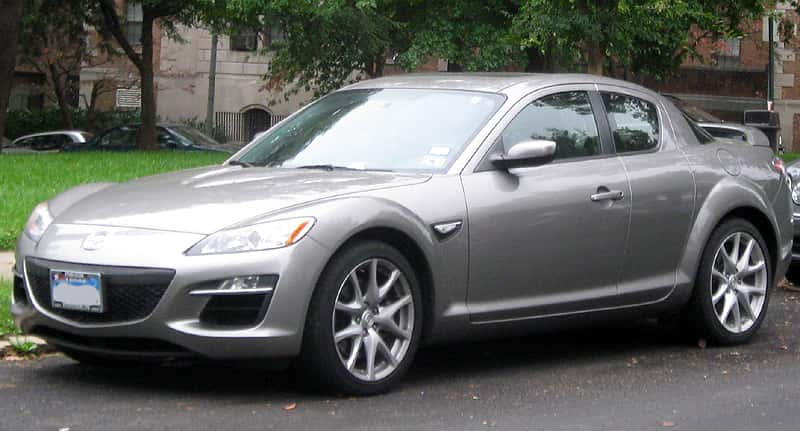 When talking about the Mazda RX-8, it is hard to know where to start – with the distinctive styling, or with the revolutionary rotary engine technology. The simple fact is this is one of the most unique cars to appear in recent years, and it is still dazzling car lovers.
You have probably seen a Mazda RX-8 on the road before and gone out of your way to take a second look. Production for the car ended in 2011, but pre-owned models are still around. If you are interested in owning a used Mazda RX-8, you can often them on our lot.
Rotary Engine
Mazda has been pioneering the development of rotary engines for decades now. The result of all that research is the advanced rotary engine found in the RX-8. This technology is significantly lighter than piston-based engines, but it is still capable of producing serious amounts of power. That means the vehicle as a whole is lighter and sportier, and the smaller engine compartment allows for the RX-8's uniquely compressed front end.
Premium Interior
The best sports cars have to look as good on the inside as the outside. The RX-8 is not just a blast to drive, but it is a luxury experience just to sit in one. Leather accents, sleek seating ,and surprising amounts of leg room in both the front and back are just a few of the deluxe features that come with even the base models. This vehicle is also one of the few in its class to feature optional four doors so that passengers can enter and exit easily. Plus, the vibration free rotary engine creates almost no engine noise.
Creative Body Design
One of the reasons we get so many requests for used Mazda RX-8s at Cox Mazda is they are such distinctive looking cars. Since it was first released to the market, this vehicle has stood apart without being relying on gaudy design flourishes like some other sports cars. Mazda has received accolades for their design innovations across their entire product lineup in recent years, and the RX-8 is a fine example of the kind of creativity the automaker is introducing. Get a look at the RX-8 up close to truly appreciate the artistry of it.
Find Reliable Used Mazdas at Cox Mazda
Rather than relying on a private seller, make the drive down I-75 S to Bradenton to visit the area's premier Mazda dealership. We have used Mazda RX-8s in stock, and we love to show them off. Visit our dealership to make your next vehicle purchase easy and fun.