Find Your Used Toyota Prius at Cox Mazda in Bradenton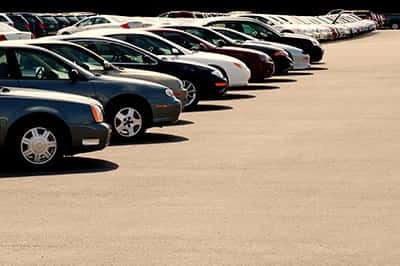 You can find a vast selection of new and used Mazda cars at our Bradenton used car dealership, but did you know we also carry used vehicles from other automakers? One car that we frequently get asked about is the Toyota Prius, and the curiosity is understandable. There is a reason that this is one of the most popular hybrid vehicles in the world.
People are initially attracted to the Prius because of its fuel economy. Its hybrid engine combines both gas and electric power for superior efficiency.  The exact mpg varies depending on the year and the model, but the Prius regularly tops 40 mpg, and often goes much further than that. If you are in the market for a vehicle that helps you out at the gas pump, an efficient used Toyota Prius is a great choice.
What often gets overlooked about this vehicle is that it is more than simply an economical hybrid. It also includes a number of design features that were clearly created with the driver in mind. So many people seek out a used Toyota Prius because they simply like driving it. Here are some of the features Prius owners rave about.
Hatchback Design
Not every build of the Prius includes a hatchback, but one of Toyota's most popular versions does. The large rear area of the car, and the large hatchback door, make loading and unloading easy. This feature also offers an exceptional amount of cargo space for a sedan of this size. You can easily haul a car full of passengers as well as luggage, groceries, or coolers in a used Toyota Prius.
Backup Camera
Most of the Prius models built within the last 7 years have a backup camera included. A wide shot of the back of the vehicle is displayed on a sharp resolution screen in the dash. This feature makes backing up and parking a breeze. Once you start to use one of these cameras, you will wonder how you ever drove without it.
Reliability
Toyota has a reputation for building vehicles with a long life, and that holds true for the Prius. The reason that there are so many used Prius on the road is that these vehicles are built to last. That makes them an appealing buy for anyone in the used car market.
We have used Toyota Prius models available now. Stop into our dealership, and see all that this popular hybrid has to offer.