Why is the 2014 Mazda6 so Popular?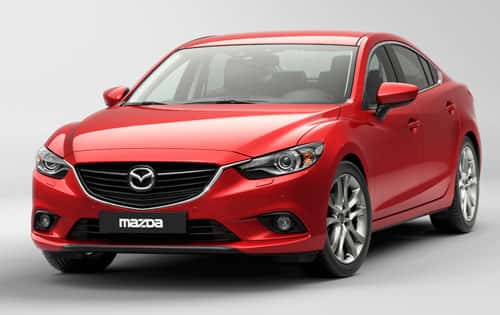 Once in a while, there comes along a car that is a complete game changer on the market. It not only looks great, but it offers everything that consumers have been hoping for. Today, those demands include a high fuel efficiency, a strong record for safety, a great list of features, and an affordable starting price.
Mazda heard the call, went to the drawing board, and came back with the all-new 2014 Mazda6. Available now at Cox Mazda in Bradenton, the Mazda6 has been redesigned from the ground up, combining a whole new body structure with Mazda's signature, SKYACTIV fuel efficient suite of technology. It also brings a unique new look to the sedan class, utilizing the full breath of Mazda's KODO design language. Defined as the spirit of motion, KODO is very alive in the sporty looking Mazda6. But that's only the surface; the Mazda6 is much deeper than that.
The Body of the Beast
When it came to lowering vehicle weight, Mazda got creative…very creative. The first step was to design a new vehicle frame. Rather than simply use the old materials that had made up the 2013 Mazda6, Mazda decided to construct the frame out of 61% high-tensile steel. This makes the frame simultaneously lighter and stronger, as well as more rigid. This rigidity lends to a smoother, more comfortable driving feel.
To cut down on weight even more, Mazda eliminated all but the most necessary spot welds on the frame. Knocking off weld by weld, Mazda was able to save on weight ounce by ounce. This obsession with reducing weight is reflected in the 38 mpg EPA -estimated, highway fuel economy.
The frame can't take all the credit, though. The Mazda6 is equipped with an extremely efficient 184 hp SKYACTIV 2.5L four-cylinder engine that mates power with fuel savings. Who said that you couldn't have your cake and eat it, too?
Test Drive the Mazda6 in Bradenton
Care to take the 2014 Mazda6 out for a spin? We encourage you to stop by Cox Mazda to take the Mazda6, or any of our other current Mazda models out for a test drive. We're located at 3101 Cortez Road W, in Bradenton. If you have any questions, we encourage you to give us a call to learn more.