What Does the Mazda Check Engine Light Mean?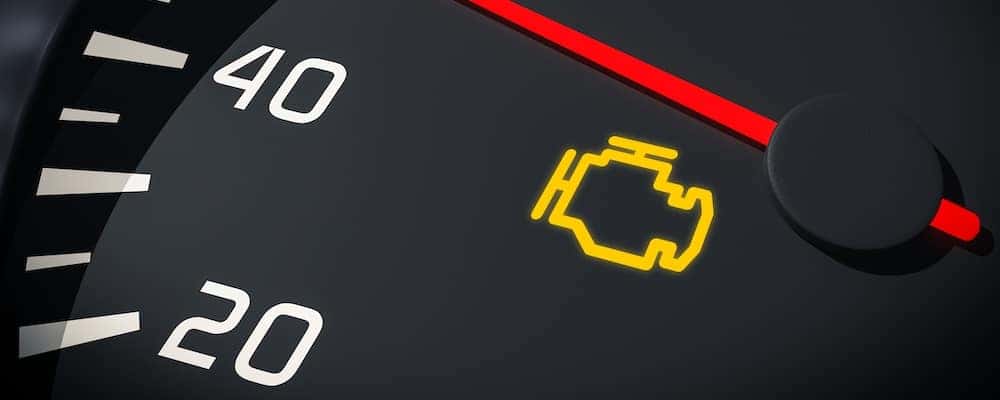 When a component of your vehicle is not functioning properly and further investigation is required, the Mazda check engine light it a way to indicate drivers. Schedule a service appointment at your nearest authorized Mazda dealer if your light goes on while driving around Sarasota or Tampa, don't wait!
Why Is the Check Engine Light On?
There may be a few different vehicle issues that may cause your new Mazda CX-5 or Mazda3 check engine light to go on. Included possibilities are:
There is an issue with the emission control system
There is an issue with the engine's electrical system
The gas cap is missing or not screwed on tightly enough
The fuel tank is empty or extremely low
Additional Check Engine Tips
If your light is flashing continuously or stays on, avoid driving at high speeds, and visit an authorized Mazda dealer as soon as possible.
If your light turns on do not disconnect the battery cables. If they are connected and then reconnected it could cause the engine to catch fire or be seriously damaged.
SKYACTIV®-G Engine Tips
SKYACTIV® TECHNOLOGY within Mazda turbocharged engines, including the SKYACTIV®-G 2.0T or the SKYACTIV®-G 2.5T, optimize engine power and improves overall operation. Since its advanced design varies from your typical engine, there are a few additional things to keep in mind to avoid SKYACTIV®-G engine problems while driving through Palmetto roads.
Do not race or over-rev the engine after starting it, to avoid any unnecessary damage.
Do not race or over-rev the engine after starting it in extreme temperatures.
Change the engine oil and filter according to the Schedule Maintenance section of your owners' manual.
Use only the recommended engine oil according to your owner's manual, do NOT use any additional additives.
After sustained strain like driving up a long hill, driving at freeway speeds, or towing for a long time, idle the engine for at least 30 seconds before stopping it to avoid damage.
Rely on Cox Mazda for Your Service Needs
If you are driving and your engine light goes on, browse our service specials before heading in for an opportunity to get a great deal at Cox Mazda. You can also contact our service department or check out our service tips—like how to check your transmission fluid or how to determine how much an oil change costs—if you want to learn more about Mazda like the Mazda3 SKYACTIV®-G engine noise, the effect of premium gas in your car, improving fuel economy via driving habits, Mazda history, and more!
More Service Tips From Cox Mazda
In order to keep your vehicle running at top performance, it's important to perform regular maintenance and inspections. Your car runs on more than just oil, and how often you check your auto fluids can make all the difference for a smooth ride through Sarasota. There are five fluids you should check on a regular…

When a component of your vehicle is not functioning properly and further investigation is required, the Mazda check engine light it a way to indicate drivers. Schedule a service appointment at your nearest authorized Mazda dealer if your light goes on while driving around Sarasota or Tampa, don't wait! Service Department Schedule Service Why Is the…

Contact Us If it's time to schedule a repair or replacement with the Cox Mazda Service Department, you may be wondering: What is the difference between genuine Mazda parts and aftermarket parts? The main distinction is that genuine Mazda parts have been crafted specifically for your Mazda vehicle, whereas aftermarket parts were not. Learn more…