Mazda Financial Services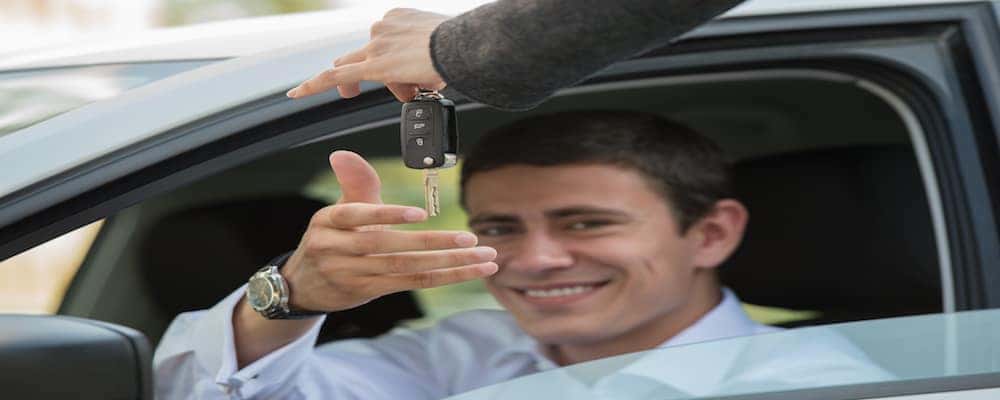 When using our Mazda financial services, you gain plenty of benefits as well as a pleasant experience that takes the stress out of the car-buying process. Get in touch with our finance department to learn more about trading in your vehicle or to find out how you can finance a new Mazda model today!
Benefits of Financing
Financing with us means you have access to open retail loans, consumer-friendly interest terms, and flexible terms on select models. Moreso, you'll benefit from:
No mileage charges
Built equity throughout your contract
Ownership of the vehicle once all payments are made, no strings attached
As for your end of finance options, you have the choice to trade your vehicle in for a down payment on a new model, sell your vehicle yourself, or keep it for yourself for the years ahead. Once you pay off your loan, the vehicle is yours to do with as you please.
Trading In
Trading in your Mazda, when fully paid off or not, is a great choice when you're ready for an upgrade. Make sure you take all of your personal items out of your current Mazda, keep the vehicle clean, and be ready to negotiate a price when bringing it in for a trade. Also, if your loan isn't fully paid, it's still possible to have traded in. When you owe less than the car is worth, the money you receive will go towards paying off the remainder of the loan. If the loan amount exceeds that of the vehicle's worth, you may roll over your loan to the next loan on your new vehicle.
Learn More at Cox Mazda
Once you're ready to take to the Sarasota roads in a new Mazda, be sure to check out our Mazda financial services as well as trade-in options to find the right course of action for you. Get behind the wheel of a new or used Mazda today! Also, browse our lease deals to find one that works for your budget. If you're still worried about receiving a car loan with bad credit, we're here to help you with that as well!  Contact us at Cox Mazda in the meantime with any questions.