Vehicle Maintenance 101: Learn More About the Basic Services to Keep Your Car Running Smoothly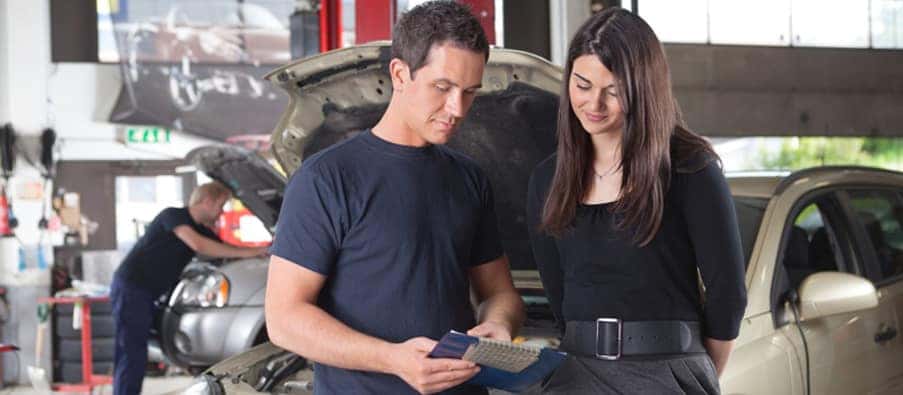 Staying on top of your vehicle's health doesn't have to be difficult. When you learn more about the basic services to keep your car running smoothly and when to get things done, it'll be easier than ever. With this Vehicle Maintenance 101 guide from Cox Mazda, you will be able to track preventative and routine maintenance. many of these maintenance requirements you can address yourself, such as:
Vehicle inspections
Fluid checks
Timing and serpentine belt replacements
Oil changes
Battery upkeep
Hoses and belts
Windshield wiper, cabin air filter, and engine air filter replacements
Spark plug checks
Oil Change Intervals
How often you should change your oil is perhaps one of the greatest vehicle maintenance myths. Mechanics have long recommended oil changes every 3,000 miles. Now, it all depends on what your owner manual calls for, but cars today can run between 5,000 and 10,000 miles between oil changes.
Brake Checks
Pay attention to when you brakes need a check-up, keeping an eye out for signs like:
Grinding sounds
Vibrations of the steering wheel
High-pitched squealing
Slower stopping times
Pulling to one side
Foul smells
Tire Maintenance
Keeping your tires healthy is an important aspect of overall vehicle maintenance. Pay special attention to:
Pressure: Check your tire pressure at least once a month, consulting your owner's manual to determine the optimal PSI. Tires with too low of a PSI may reduce fuel economy returns and potentially increase the risk of damage or flat tires.
Tread: Be sure to check your tread once a month, replacing tires when tread indicators are worn, since worn tires are more prone to slipping.
Rotation: Consult the owner's manual to find recommended tire rotation intervals, but rotate sooner than what is recommended if there are any signs of wear.
Balance and alignment: Checking your alignment will ensure that your tires remain balanced. Balance and alignment can be addressed during a routine oil change.
Consult Cox Mazda for More Vehicle Maintenance 101
If you have additional questions about basic services to keep your new or pre-owned car running smoothly, or you need work completed by professionals, then be sure to contact Cox Mazda.